Key period for flower management
This time is a good period of the quick growth of flowers. It is also a season when plant diseases and pests are at an all-time high, which makes growing flowers even more critical.
Flower trimming and clipping is important. And a systematic fertilized water system should be carried out. Flowers need a lot of water and extra care to ensure the plants remain healthy. Weeding should be done as they grow quickly and have to be extirpated in order to keep the soil loose and from competing with the flowers for nutrients.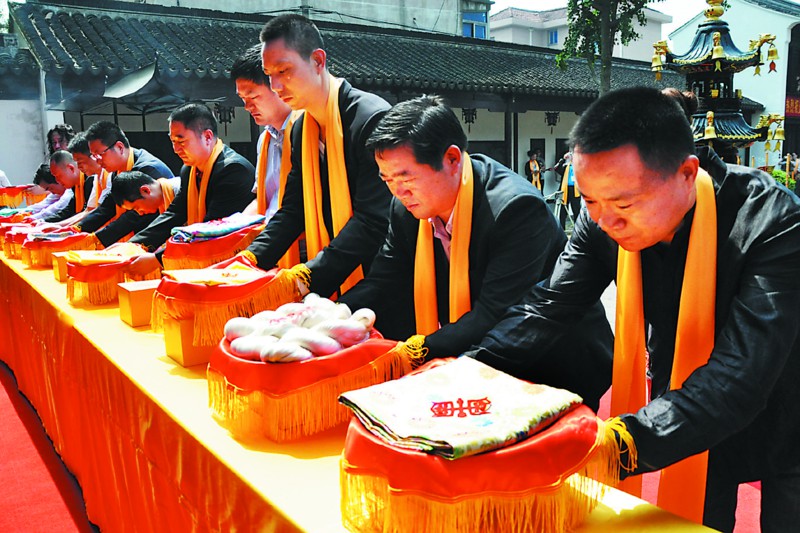 Representatives from the silk field offer sacrifices to the silkworm deity in Suzhou, Jiangsu province, May 20, 2013.[Photo/jschina.com.cn]
Celebrating silkworm deity birthday
Silkworm rearing is a traditional byproduct for people in regions south of the Yangtze River. During the Grain Buds season, silkworms have cocooned. People begin to cook cocoons and prepare the spinning wheel for reeling silk.
People in Jiangsu and Zhejiang provinces regard this season as the birthday of the silkworm deity. Those who engage in the silk industry thank the deity by offering sacrifices and staging performances. They pray to the deity for blessings and a boom season for the silk business.