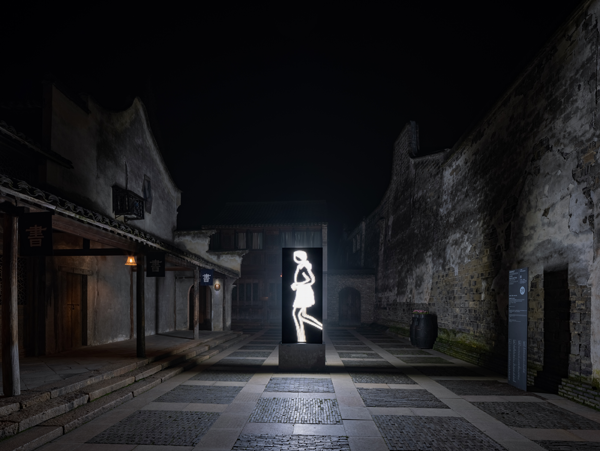 [Photo provided to China Daily]
The tree was cut into many parts, restructured and then cast in concrete. The branches reach out in all directions, seemingly struggling to shake free of the shackles of the cement, while the tree is actually being supported by the concrete in an upright position.
According to Schenker, it took a long time for the locals to help find a suitable tree that had grown straight and reminded her of the human body.
And as a performance artist who values the process, Schenker was impressed by the collaboration with local craftsmen, which she described as a collision and fusion of working methods rooted in different cultures.
This year's exhibition also hosts a youth program where 12 Chinese artists under the age of 35 compete to convey their outlook on the present and future through their own artistic language.
The program aims to cultivate young artists and provide them with a platform to raise their profile and promote their work internationally, says Chen Yu, chief producer of the exhibition.
Experimentation inspired by their contemporary life experiences and the creative use of diverse mediums were encouraged by the organizers.
Top winner Wang Tuo's three-channel video work Spiral explores how human desire raised from the two-dimensional world becomes magnified, consumed and deepened in the real world by juxtaposing architecture with otaku culture-the stay-at-home video and anime culture.