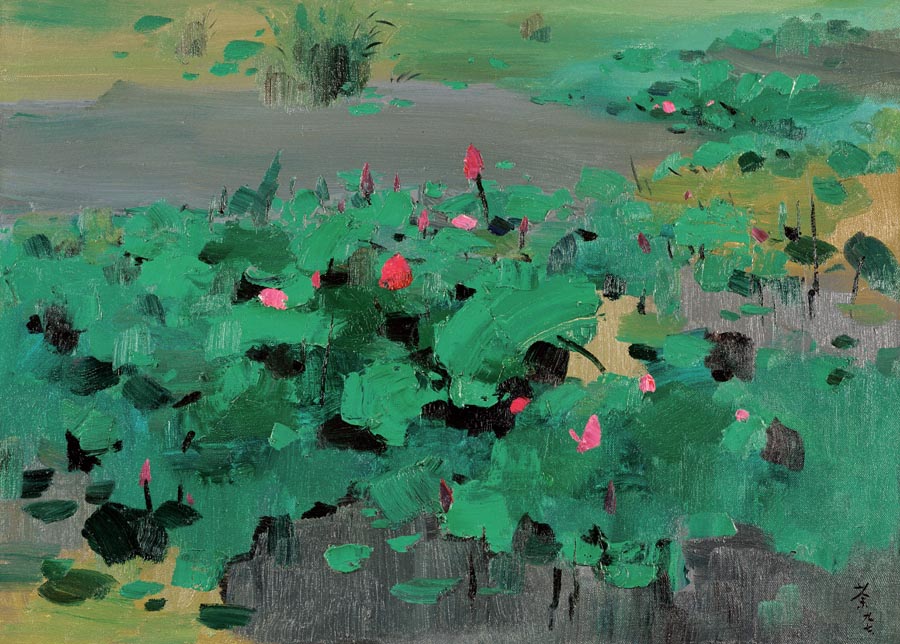 A lotus painting by Chinese artist Wu Guanzhong on display – lotus shares the same pronunciation ( he) as "peace" in Chinese, the work thus implying peace and harmony. [Photo provided to Chinaculture.org]
A National Art Museum of China exhibition showcasing the work of Asian artists opened Friday.
The displayed work portrays the modern spirit of Chinese culture, the artistry of different parts of Asia and the shared cultural origins of Asian countries.
Shared Inspiration - Asian Art Exhibition features 130 artworks by 120 artists from 41 countries in Asia, covering art forms ranging from ink and oil paintings to prints and sculptures.