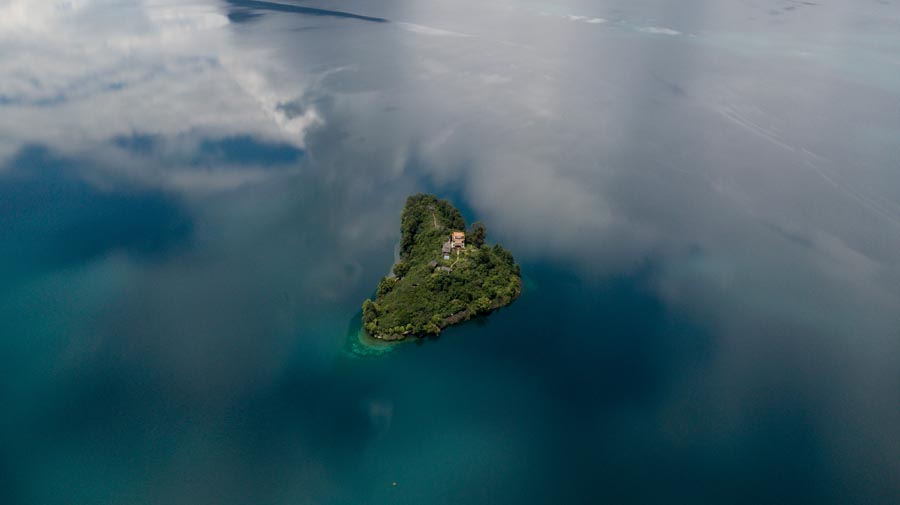 Nyorophu Island in Lugu Lake where Austrian American botanist Jospeh Rock used to stay on his way to Muli. [PHOTO BY JACK YAO/FOR CHINA DAILY]
Lost Horizon was a best-seller. It became the first book to be mass produced in paperback. The story was soon made into an Oscar winning Hollywood movie with Frank Capra directing and Hollywood's most bankable actor, Ronald Colman, in the lead role. People were convinced that James Hilton had based Shangri-La on a real place and expeditions (including one in 1938, sent by the Nazi regime in Germany) have gone to look for it.
If you ask Chinese people, "Where is Shangri-La?" they won't point to Xinjiang but more likely to northern Yunnan, 2,000 kilometers away and that's because of Joseph Rock, an Austrian-American botanist who explored the area in the 1920s and 1930s. From his base in Lijiang he ventured out on plant-hunting expeditions in Yunnan and Sichuan provinces, publishing the stories of his travels in National Geographic magazine. It is these articles that many now believe James Hilton may have borrowed from to describe Shangri-La.