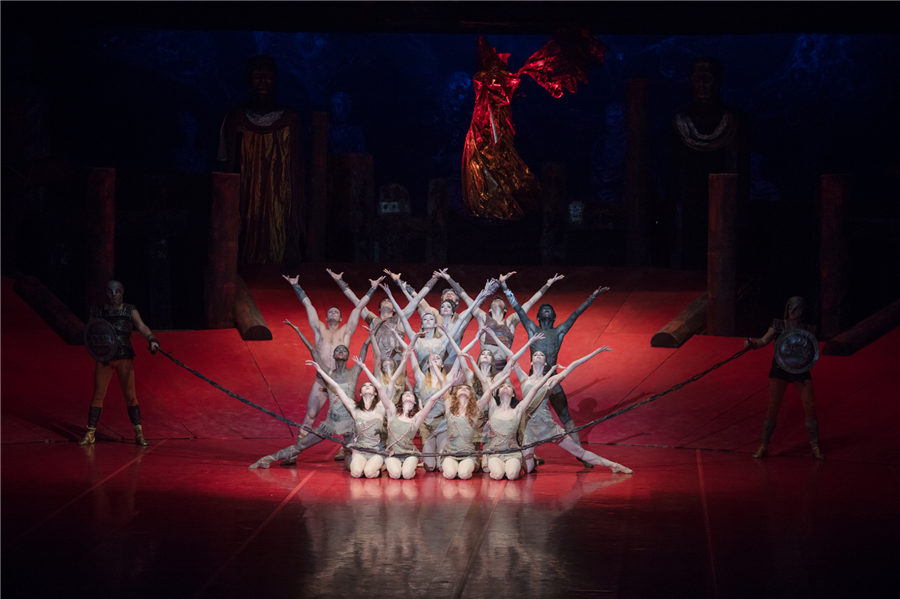 Spartacus, one of the original ballet of the National Academic Bolshoi Opera and Ballet Theatre of the Republic of Belarus. [Photo provided to China Daily]
Each of the companies will showcase both classical ballet pieces and original contemporary ballet works.
For instance, Universal Ballet will showcase ballet pieces selected from the classic ballet, Don Quixote, and the company's original ballet production, The Love of Chunhyang, featuring principal dancers: Kang Misun and Rhee Hyonjun.
The Seoul-based ballet company, now led by general director Julia Moon and artistic director Brian Yoo, was founded in 1984.
Ballet Philippines, founded in 1969 by dancer-choreographer Alice Garcia Reyes, will stage two original ballet pieces, Grand Pas Classique, choreographed by Victor Maguad, who is also the company's principal dancer, and Aku, choreographed by Alden Lugnasin, for the contemporary category.
Victor Maguad and the company's soloist, Jemima Reyes, will perform at the show.