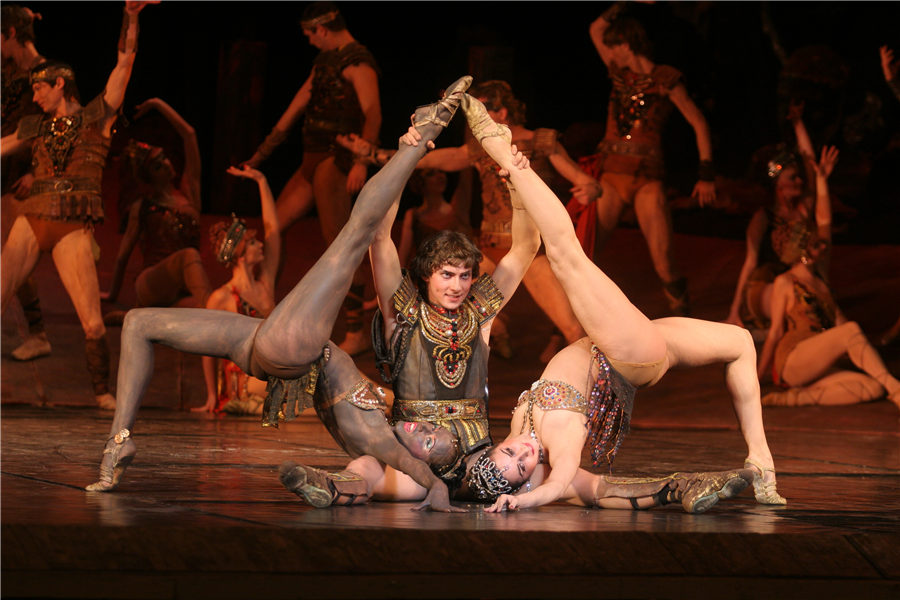 Spartacus, one of the original ballet of the National Academic Bolshoi Opera and Ballet Theatre of the Republic of Belarus. [Photo provided to China Daily]
As for bringing the show from Belarus, Wang Xiuqin, the general manager of China Performing Arts Agency, the festival's organizer, says: "Belarus is an important partner in Belt and Road development, and we've been inviting artists from Belarus to join in the art festival since the past three years.
"In May 2017, Elizariev also brought the National Academic Bolshoi Opera and Ballet Theatre to Beijing, staging the classic ballet, Swan Lake, which was sold out and well received by the audience."
Separately, Wang adds that the art festival is very focused on Asian culture as it mainly invites artists from Asian countries to join in.
Proof of this is seen in the lineup for The Gala Evening of Asian Ballet, which will bring together five Asian ballet companies: the National Ballet of China; the Guangzhou Ballet; the Hong Kong Ballet; the Universal Ballet from South Korea, and Ballet Philippines to stage a show at the Tianqiao Performing Arts Centre on May 14.