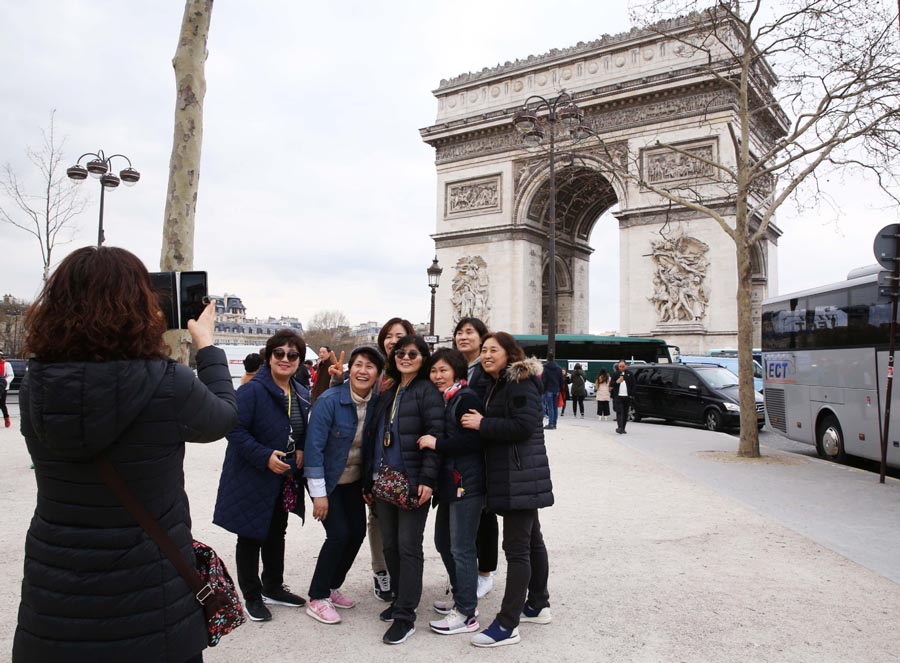 A group of Chinese tourists pose for a photo at the Arc de Triomphe in Paris, France, March 20, 2019. [Photo/Xinhua]
Tourism and education
France is one of the most popular tourist destinations among Chinese travelers, with around 2 million taking an annual trip since 2014 – in 2018 the number reached 2.3 million.
More than 100 Chinese provinces and cities by the end of 2018 had forged sisterhood relationships with their French counterparts, including Beijing and Paris, Wuhan and Bordeaux, and Qingdao and Brest.
Around 100,000 Chinese and French people are learning each other's languages, with more than 1,000 young people visiting each other's countries for internships since the launch of the China-France 1,000 Interns program in April 2016.