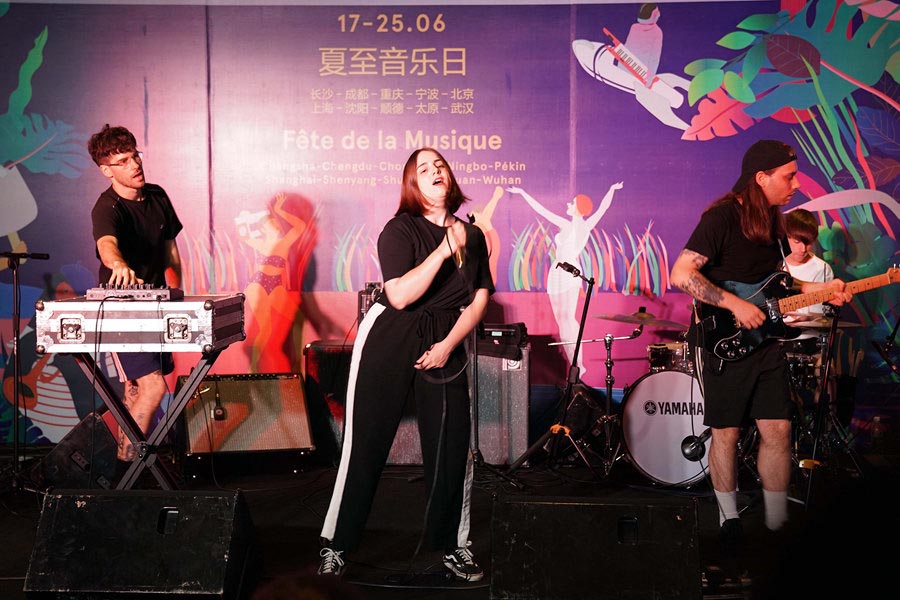 French band Las Aves perform on World Music Day in Beijing, June 19, 2017. [Photo/Xinhua]
Diversified cultural activities
From 2003-2005, China and France held a variety of cultural events in each other's countries as part of the program Cultural Year, which laid the foundations for further similar events over the next two decades.

The China Cultural Center in Paris, a governmental cultural organization, hosted more than 180 cultural activities in 2018, attracting more than 50,000 participating locals.
Highlights included the Chinese Opera Festival and Chinese Film Festival, with the latter expanding from Paris alone in 2011 to over 10 French cities in 2018, such as Marseille and Lyon, screening more than 100 movies yearly.
In Beijing, the Croisements Festival, organized by the French embassy in China, has become an annual carnival for French art lovers in China since its establishment in 2006. It showcases an array of French visual arts, drama, dance, music, film and literature, and the festival's 2018 edition brought 68 cultural programs to 30 Chinese cities.

Other major exchanges include the annual Happy Chinese New Year celebrations, the China-France Literature Forum, as well as a range of concerts and performances.