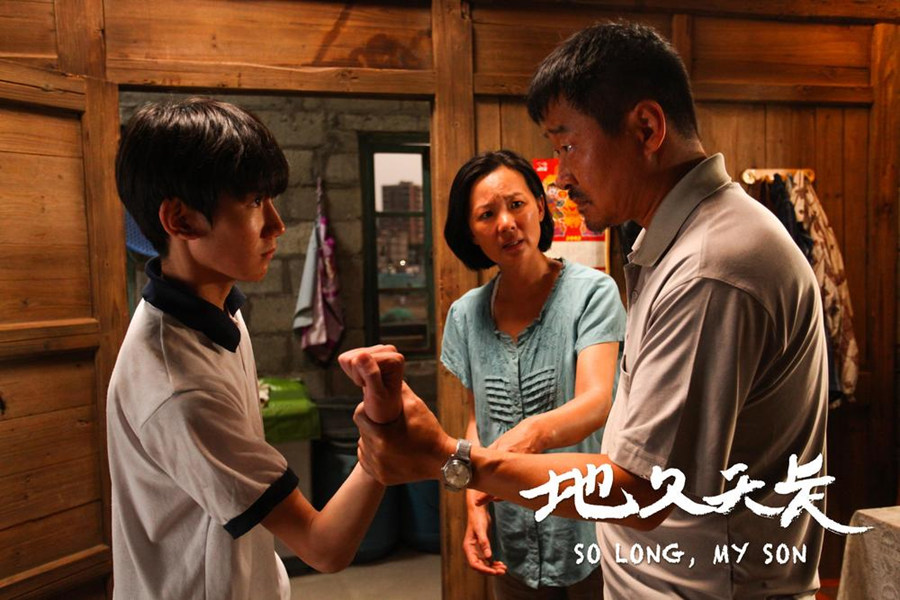 A still from So Long, My Son. [Photo/Mtime]
Starting to plan your 3-day vacation? This year Chinese cinema houses are offering a variety of movies during Qingming Festival. From the Berlinale award-winning So Long, My Son by Wang Xiaoshuai to a highly-anticipated thriller The Shadow Play by Lou Ye, you can choose to get moved to tears or hold your breath for a spine-tingling mystery.
Bohemian Rhapsody, about the life of Queen's legendary vocalist Freddie Mercury, has grossed 87.76 million yuan ($13.06 million) in China as of this morning. Oriol Paulo, creator of last year's hit thriller The Invisible Guest, is bringing his latest production During the Storm to a Chinese audience.
If you are aiming for a light-hearted afternoon hanging out with friends or family, the nostalgic Song of Youth or superhero film Shazam! derived from the DC Comics character are also excellent choices.