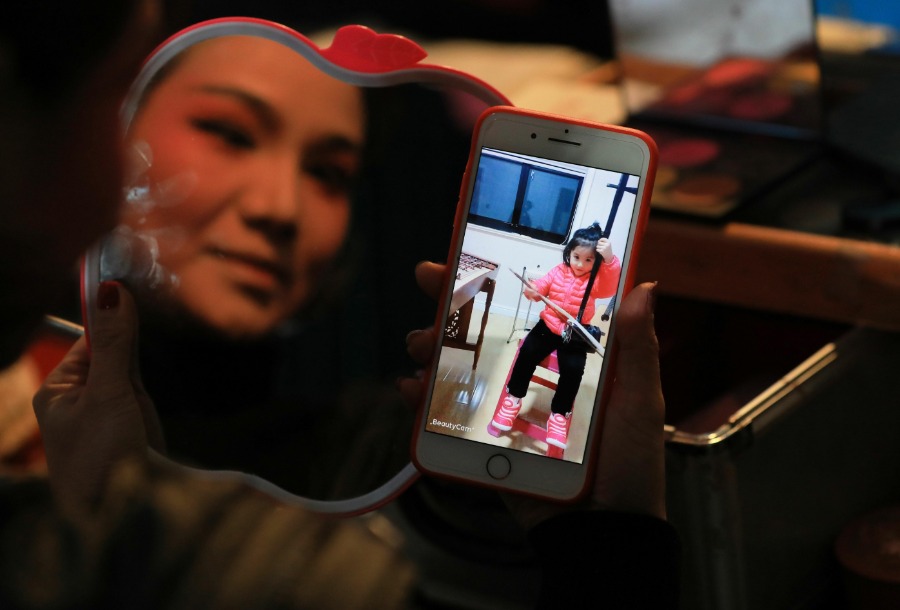 Actress Hu Qiongqiong watching a video of her daughter playing erhu during break.[Photo by Zhu Xingxin/China Daily]
"Teeth playing" in Pingdiao and "face changing" in Sichuan Opera are known as "West face East teeth".
From Feb 7 to 9, the Ninghai Xiaobaihua Yue Opera Troupe performed both Yueju Opera and Pingdiao at the cultural activity center of Jiujiang village, Ninghai county, in Zhejiang province. Taking cultural performances to the grassroots during the holiday not only provided rural residents with a cultural treat, but also knowledge about traditional opera.
Although Ninghai Pingdiao has a long history, it had lost popularity. But, primary and middle schools are now actively introducing traditional opera into schools. It provides opportunities for students to learn about traditional culture.