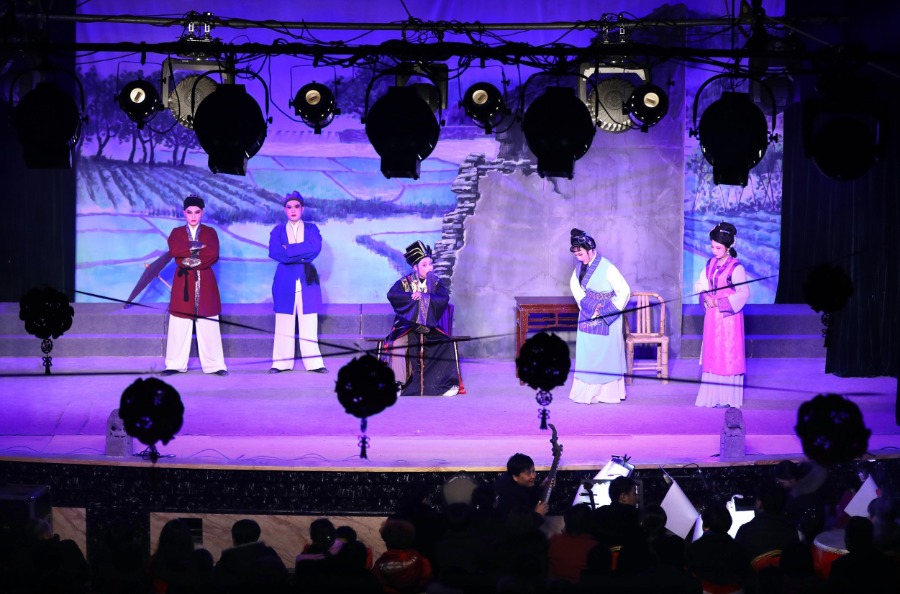 Actors performing the Yueju Opera.[Photo by Zhu Xingxin/China Daily]
Ninghai Pingdiao ("Flat Tone"), one of the operas of East China's Zhejiang province, with origins in the Ming and Qing dynasties (1368-1911), has about 400 years of history. In 2006, it was listed among the first group of national intangible cultural heritage.
The opera stands out from other local variants because of its "teeth playing" performance. In the show, wild boar tusks about 8 centimeters long are used. Actors need to put several such teeth in the mouth and show them to express the role's emotions while singing and speaking lines.