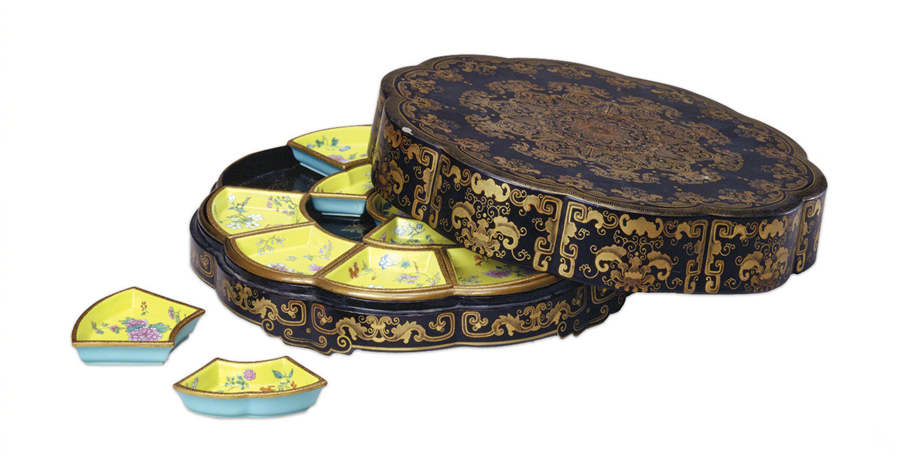 A delicate flower-patterned plate set from the Qianlong period of the Qing Dynasty. [Photo/Official Weibo account of the Palace Museum]
Until the late Qing Dynasty, the Guangxu Emperor changed the dumpling eating location to the Hall of Mental Cultivation (Yangxin Dian) and the stuffing became various kinds of meat. The Empress Dowager Cixi would invite wives of royal families and princesses to the royal court to make dumplings together on New Year's Eve and sit together for a dumpling feast on the early morning of the New Year's Day.
In addition, family feasts were also indispensable. The emperor would host family feasts with the queen, concubines and princes respectively. The feasts were held strictly in accordance with etiquette, such as the number of dishes, the color and quality of the tableware as well as the order of seats. Though called a family feast, the form and etiquette are more important than appetite.
The royal court also obeyed the traditional custom of staying up all night on New Year's Eve, so a midnight snack would be prepared for the emperor, which always included fresh and dried fruit displayed in auspicious patterns.