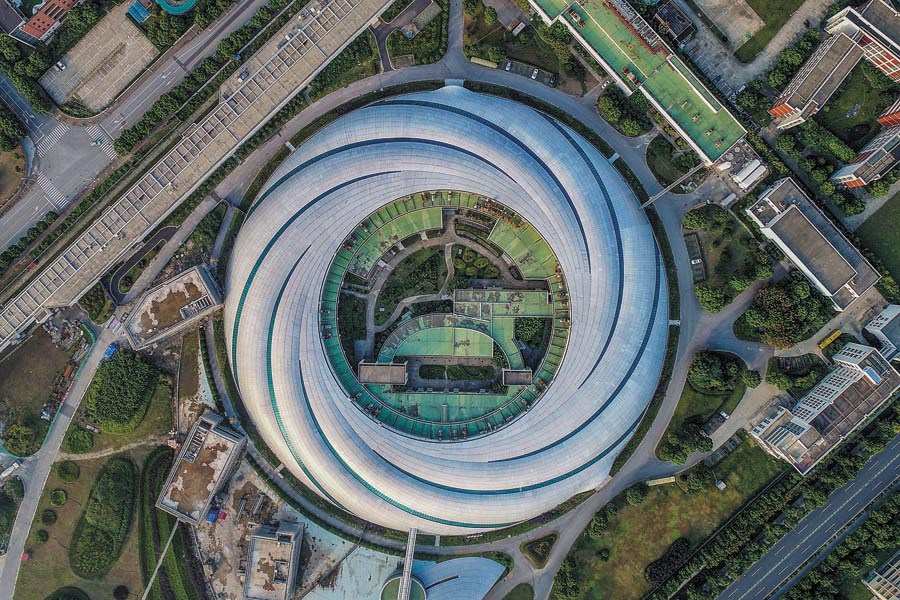 A photograph on show at exhibition Pudong Today at the China Cultural Center in Madrid on Dec 11, 2018. [Photo/Chinaculture.org]
Yao Yongbin, head of the Chinese culture center, said, "2018 marks the 45th anniversary of the establishment of diplomatic relations between China and Spain. It's also the 40th anniversary of China's reform and opening-up."
"China has changed from a poor country to a country full of vitality. Its economic reforms and social changes have helped improve living conditions of people across the country," he added. He also hailed the flourishing development of Pudong as a symbol of China's reform and opening-up and an epitome of Shanghai's modernization.

Exhibition Pudong Today is also on display at Chinese cultural centers in Moscow, Minsk and Singapore.