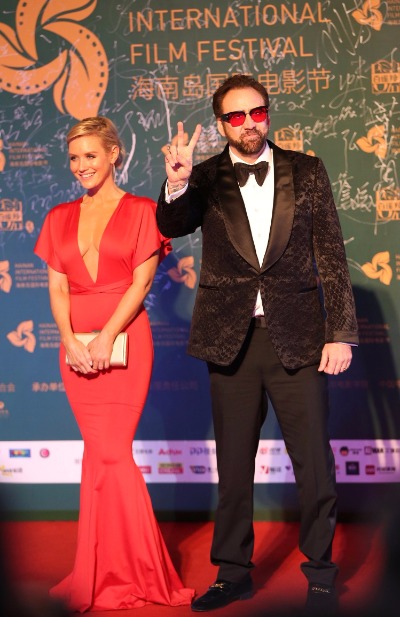 Nicolas Cage.[Photo by Feng Yongbin/China Daily]
The first Hainan International Film Festival kicked off in the coastal city of Sanya in Southern China on Dec 11.
More than 150 stars, including Oscar winner Nicolas Cage, American model-actress Maggie Q and Taiwan actor Chang Chen, appeared on the red carpet and at the opening ceremony which was held on Tuesday night.