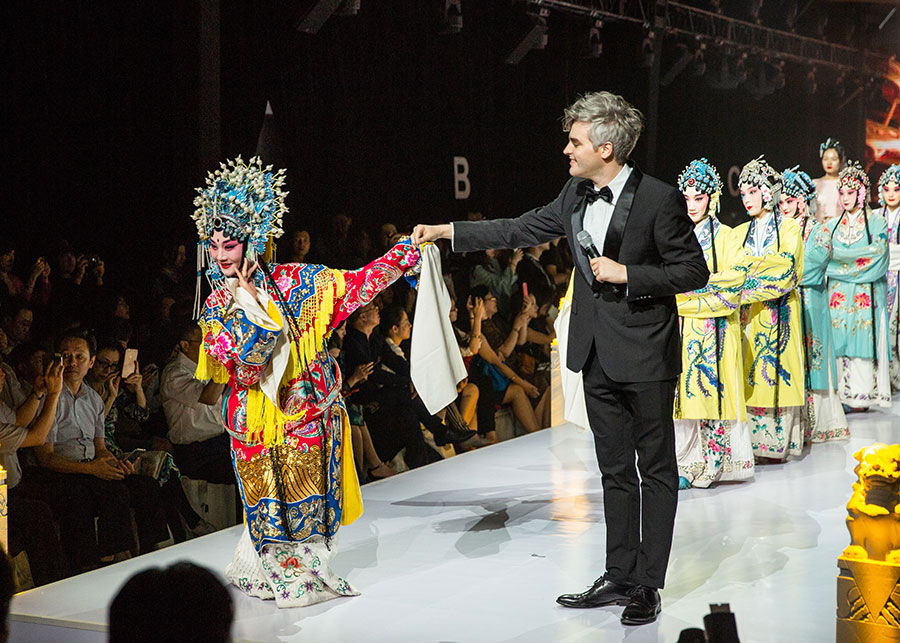 [Photo provided to China Daily]
A fashion show on the theme of "Oriental Fashion, Let the World Love China" was held recently in Wangfujing, a business zone in the Dongcheng district of Beijing.
The show, combining fashion with Peking Opera, presented unique aesthetics using cutting-edge technologies in sound and light effects.
A giant phoenix crown, a prop that the lead role wears in the Peking Opera "The Drunken Concubine", was used as the entrance of the show space.
And Chinese-style panes shaped like an arch were used inside.
At the show, nearly 100 outfits were showcased. The clothes, inspired by traditional Peking Opera costumes are all hand made, and designed by young designers, Wang Xiaoshi, Li Na, Chen Zhong.
The show was hosted by Peking LUX Shine Culture Media, a company which has been working on connecting Peking Opera with other forms of culture, including fashion, since it was set up in 2015.