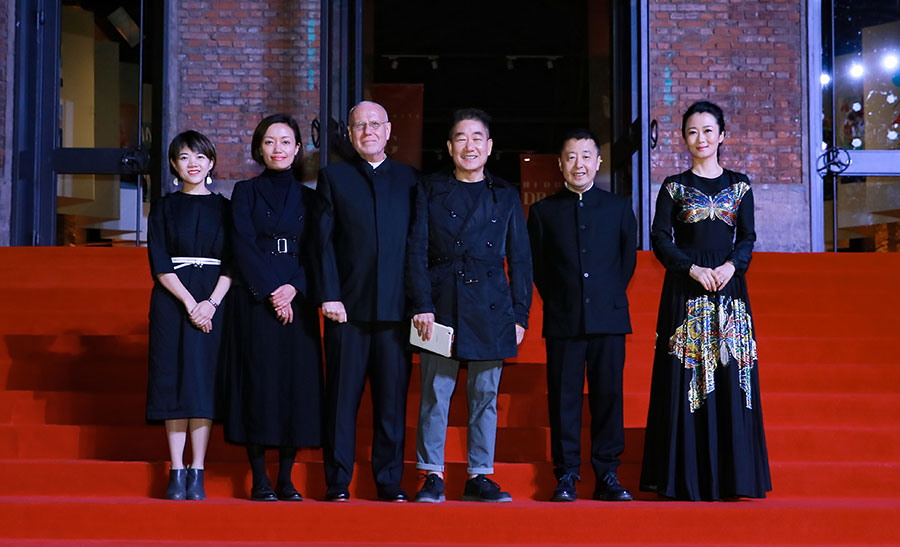 Film director Jia Zhangke (second from right), also founder of Pingyao Crouching Tiger and Hidden Dragon International Film Festival pose with guests. [Photo provided to China Daily]
The second Pingyao Crouching Tiger Hidden Dragon International Film Festival (PYIFF) opened yesterday in the ancient city of Pingyao, Shanxi province.
Running from Oct 11 to 20, this year's film festival takes "Boutique Festival for the People" as its theme. Jia Zhangke, the internationally recognized film director and a founder of PYIFF, said "the theme refers to incorporating films into everyday life and social conventions, and restoring film to its 'childhood'."