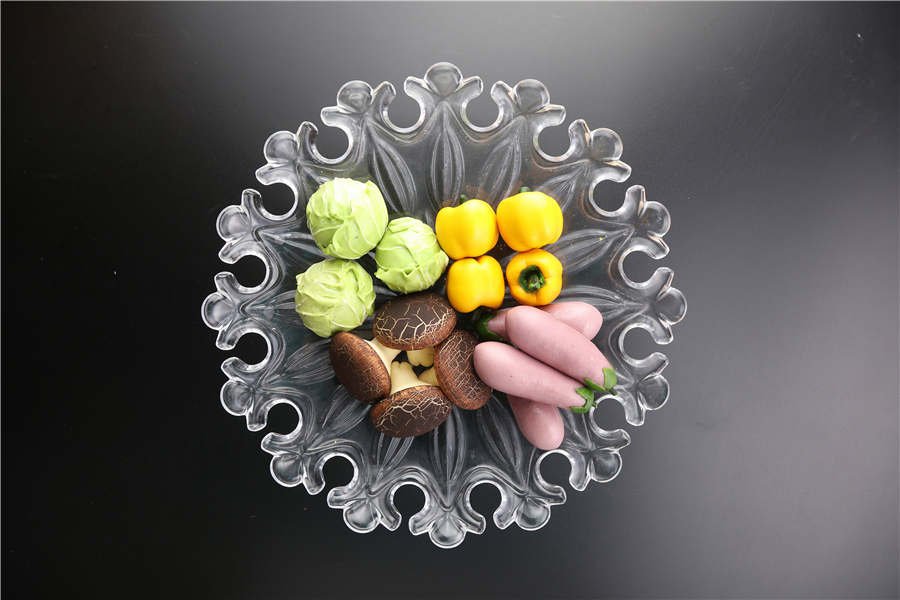 Mianguo, or "flour-based fruits", made by pastry chef Wang Zhiqiang. [Photo provided to chinadaily.com.cn]
One could be fooled into thinking we were looking at a plate of fresh fruit - a strawberry, apple, pear, persimmon and carambola - each one invites you to bite into their juicy flesh, but they are all made from flour. They are called mianguo, or "flour-based fruits".
Dubbed the "King of pastry", 70-year-old Wang Zhiqiang - who became a pastry chef for Chinese state banquets in his 20s - created mianguo, with his apprentices in 1990s. It took him over 20 years to perfect mianguo, and a whole decade just to figure out the perfect solution to creating the colors.
Currently, Wang and his team are working on designing a new Chinese pastry set that replicates more than 20 classic traditional Chinese pastries but presents them in a smaller and more modern way.