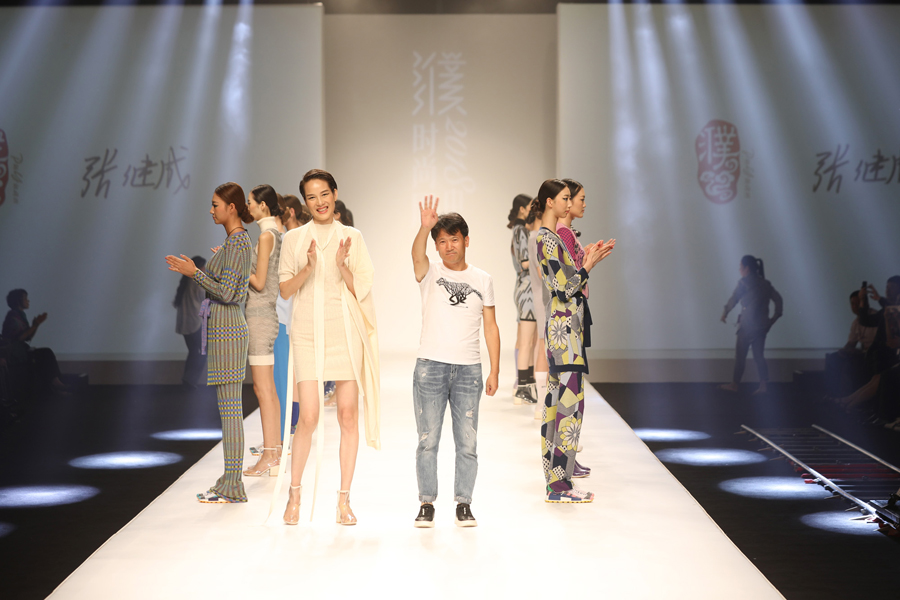 Designer Zhang Jicheng greets the audiences, after presenting his latest looks and vision of the 2019/2020 knitwear fashion trends. [Photo provided to China Daily]
Yang Jichao, the vice-president of CNTAC, said: "Over the 40 years of China's reform and opening-up process, the Chinese have developed new requirements for color. Through this year's forum, the China Fashion and Color Association is committed to introducing advanced international concepts and practices to China while promoting China's fashion industry."
Several delegates suggested that Chinese tastes in color are already having an impact on the global fashion industry. Zhou Xin, director of product and color design at DIC (China) Co Ltd, a colorant manufacturer, said that international color trends are increasingly being influenced by Asian culture.