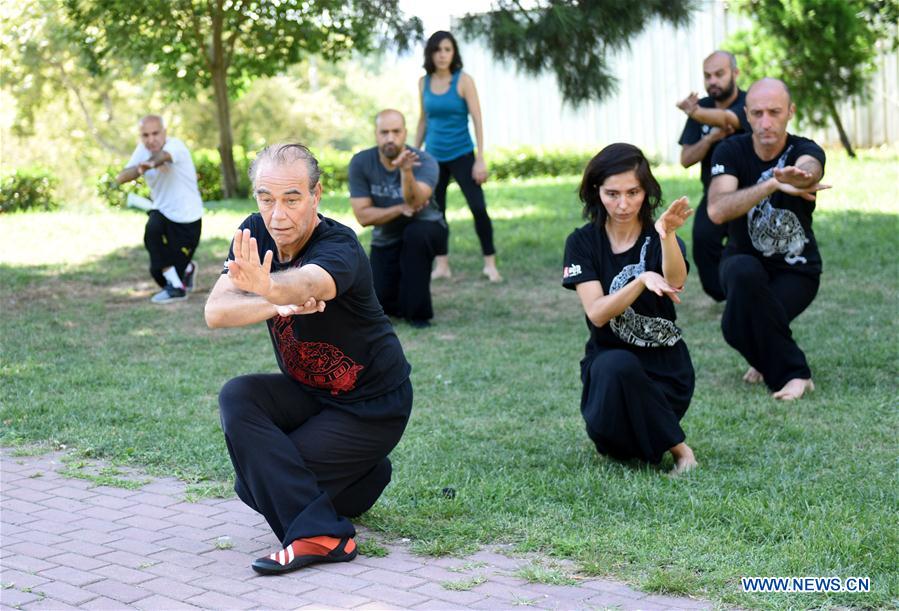 Turkish tai chi instructor Esat Atac (front) leads his students to practice tai chi, an ancient Chinese martial art, in Istanbul, Turkey, on Aug 9, 2018. [Photo/Xinhua]
"There are psychologists, doctors, business owners and so on," he explained.
In Atac's view, however, tai chi is still not very well known in Turkey, despite all the benefits it offers.
"Its recognition here is only around 6 percent of the population while yoga is 60 percent," he said.
"But the world is getting smaller thanks to the internet," he continued. "Whoever does a little search on the website can easily reach us."
Atac is also teaching classes in several resort towns across the country, including the western province of Izmir.