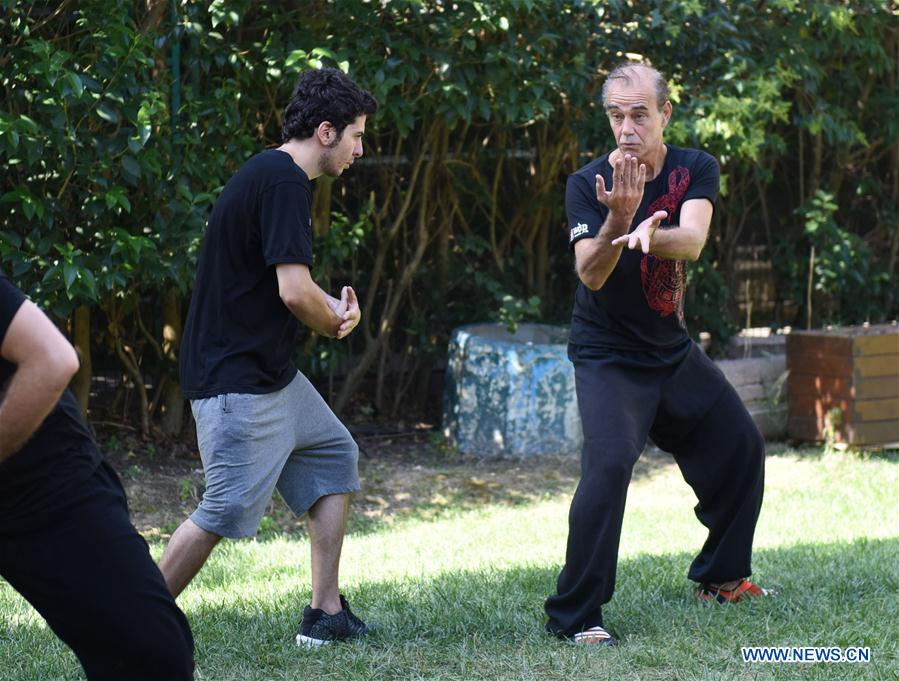 Turkish tai chi instructor Esat Atac (R) shows tai chi moves to his student in Istanbul, Turkey, on Aug 9, 2018. [Photo/Xinhua]
In 1999, Atac decided to quit his textile business and devoted himself to learning tai chi. Later he went to Wudang Mountain in China in 2011 to learn the instructor courses.
Since then, he has been teaching tai chi, "enabling people to raise their life energy."
"When we apply the Yin and Yang philosophy of tai chi to our daily life, we can catch the harmony and balance in our body," he added.
Baltaoglu started to attend Atac's classes two years ago, and realized that he has got rid of all the deadlocks in his life.
"Tai chi made me have a life of good quality, and I recommend it to everyone," he told Xinhua while taking his shoes off before the practice.
He explained that doing the exercises barefoot in nature is of great benefit to health.