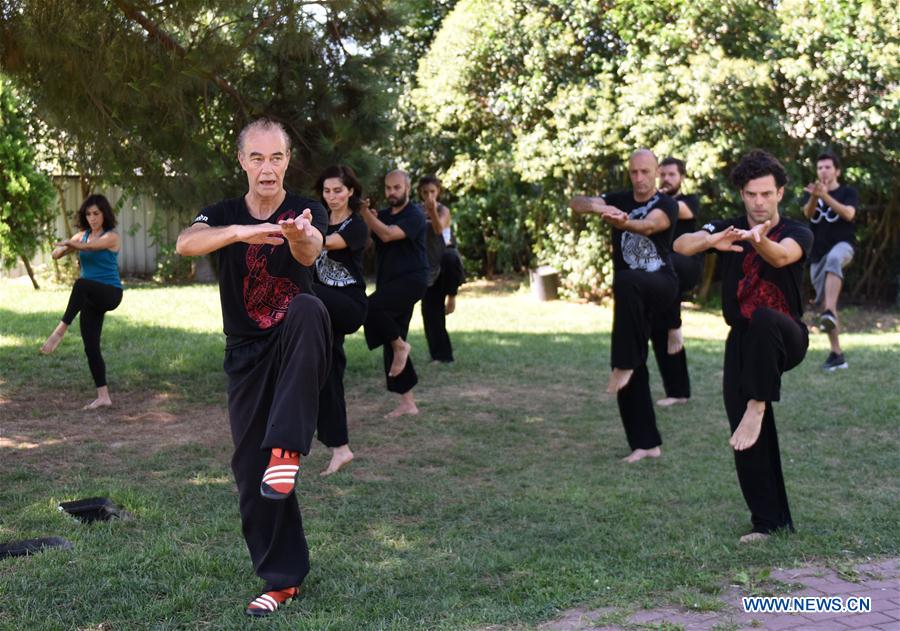 Turkish tai chi instructor Esat Atac (front) leads his students to practice tai chi, an ancient Chinese martial art, in Istanbul, Turkey, on Aug 9, 2018. [Photo/Xinhua]
"It is of great use to get oxygen outside and take the energy from the soil," Baltaoglu noted. "It is both physically and mentally much more relaxed."
He first started to practice tai chi in a salon. "But when I went out into the open air, I felt the sensation of the soil under my feet," he explained.
Ebru Ojen, a 37-year-old actress, has been learning tai chi for two and a half years. Currently, she attends the classes every day.
"I feel much more vigorous compared with my life before tai chi," she said, adding she is no longer disturbed by sleep problems or stomach pain after practicing tai chi.
"I'm much more focused, feeling energetic and ample, and my metabolism is working faster," she added.
Atac, meanwhile, said that his class consists of people from different segments of the society.