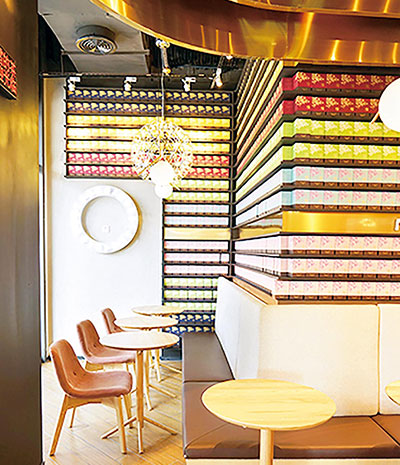 [Photo/Courtesy of Nayuki]
In March, Nayuki finished its series A financing and was estimated at more than RMB 6 billion, placing it among the highest-valued tea brands in China. After its huge success there, Nayuki has officially begun its global expansion strategy, with a Singapore opening via a joint venture with BreadTalk in the second half of this year. "Singapore is an important market," says Peng. "We chose Singapore to learn how to meet international standards – and then we can go global."
With 100 new stores planned in China by the end of this year and further plans overseas, it seems this young Chinese tea brand is on the path to world domination. "We hope more and more people worldwide will fall in love with our brand and Chinese tea," says Peng. "At the same time, we want to be an innovator and a promoter in the course of Chinese tea's globalisation."