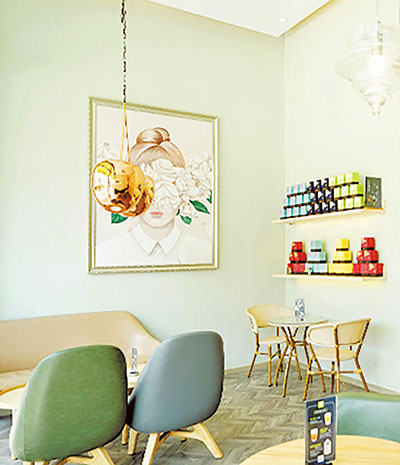 [Photo/Courtesy of Nayuki]
A new tea-beverage brand is on the rise in China – Shenzhen-based Nayuki is gaining steam.
There's a long queue forming outside a newly opened drinks store in Beijing, but it isn't Starbucks, which has been hugely popular among the locals for quite a while now. It's Chinese tea-beverage company Nayuki, which has just opened a branch there.
Launched in November 2015, Nayuki is headquartered in Shenzhen and has expanded rapidly. In less than three years, it's come to operate almost 80 stores across 13 cities in China. Nayuki has become a fashionable statement for young people, too, but why? Well, its tasty tea beverages, for one; also its cups, which feature a mouth that's specially designed to perfectly fit the lips; and its freshly baked bread, which is high in fibre and low in fat. And unlike many competitors that cut corners, Nayuki insists on the highest-quality tea and fresh fruits according to the seasons.