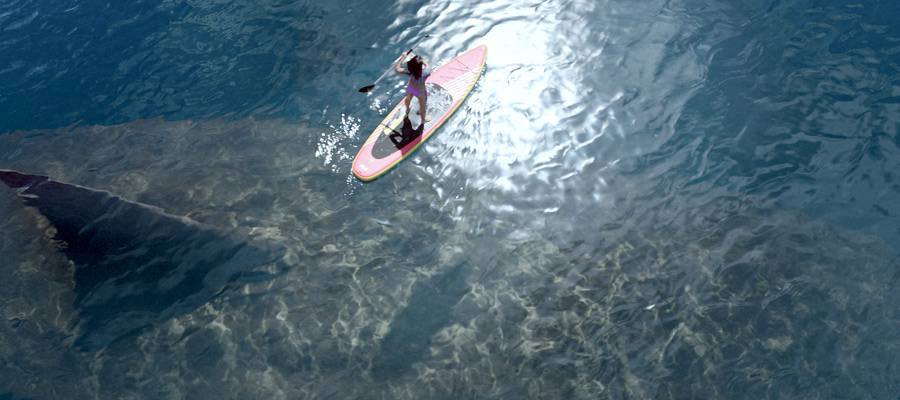 The Meg, a Sino-US production, starring Chinese actress Li Bingbing and Hollywood action star Jason Statham, will be released in Chinese mainland cinemas on Friday. [Photo provided to China Daily]
But the two films earned less than half of Hello Mr Billionaire, loosely based on the 1985 American comedian Richard Pryor's film Brewster's Millions.
Meanwhile, many industry analysts were surprised by the relatively poor takings for Detective Dee: The Four Heavenly Kings, which was considered by some as the best visual feast in a decade by Hong Kong maverick filmmaker Tsui Hark.
It earned just 380 million yuan in July.
With many new flicks lining up to flood the theaters, the movie about a 7th-century detective will most likely find it hard to reach its goal of crossing 1 billion yuan.
As for whether we will see a monster hit to match Wolf Warrior 2, China's all-time highest-grossing film, which hauled in 5.68 billion yuan last summer, we need to wait.
On Aug 3, nine new movies simultaneously hit mainland theaters, unveiling the "battle" for the month.
But the peak will come on Aug 24, as 13 films-including Marvel's latest superhero movie Ant-Man and the Wasp; Tom Cruise's Mission: Impossible-Fallout, and Bollywood star Salman Khan's sports drama Sultan-will be out that day.
For now, The Wind Guardians, with a score of 9.1 points out of 10 on Taopiaopiao, one of China's largest online ticket services, has the potential to become a hit.