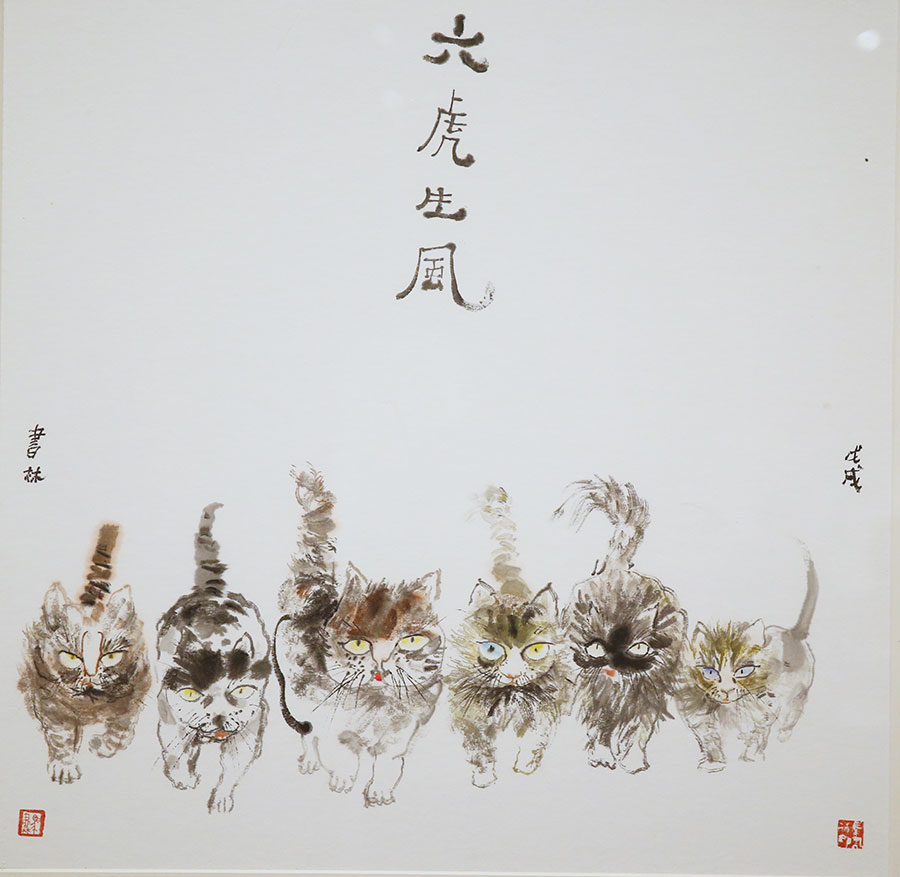 Ma Shulin's solo exhibition is ongoing at the National Art Museum of China in Beijing. [Photo provided to China Daily]
Being a senior administrator at of one's China's top museums for years didn't prevent Ma Shulin from devoting much time to his other passion, painting.
The retired deputy director of the National Art Museum of China in Beijing has been exploring ink and color works using the traditional Chinese medium of xuan paper since the early 1980s, and his paintings have received awards at various national exhibitions on many occasions.
An exhibition currently running at the National Museum of China through Aug 12 provides an overview of Ma's creative career by showing around 160 of his paintings as a celebration of his achievements in the two main styles of classic Chinese painting: gongbi (meticulous brush strokes) and xieyi (sketching thoughts).
Ma paints a wide range of subjects, from the more traditional flowers, birds and landscapes, to his better-known portraits of real-life figures and mythical characters.
His figure paintings shows his experiments in reinterpreting some of the mythical household names in China, such as Guan Yu as an upright, royal general living in the late second century to the early third century, to Sun Wukong, the Monkey King, from Journey to the West.