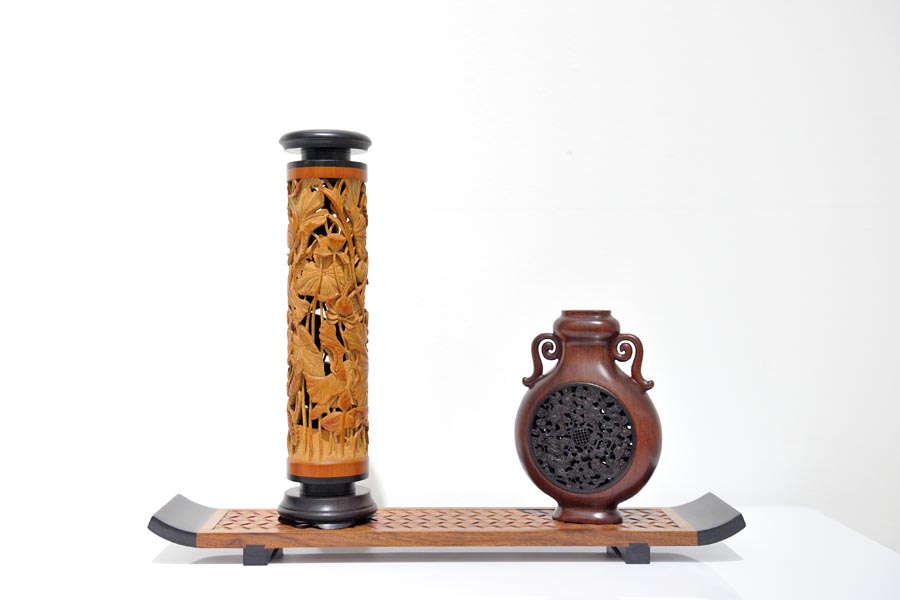 Carved works from East China's Anhui province on display at the China Cultural Center in Singapore. [Photo/Chinaculture.org]
Three experience zones were also set up at the exhibition for locals to try traditional craftsmanship. Possibilities included creative painting on Peking Opera masks and movable-type printing invented by Bi Sheng in the Northern Song Dynasty (960-1127).
Since its establishment in 2015, the China Cultural Center in Singapore has hosted the Cultural Year event in cooperation with different Chinese provinces every year, in order to give Singaporeans a better understanding of Chinese culture via food, history and local customs.