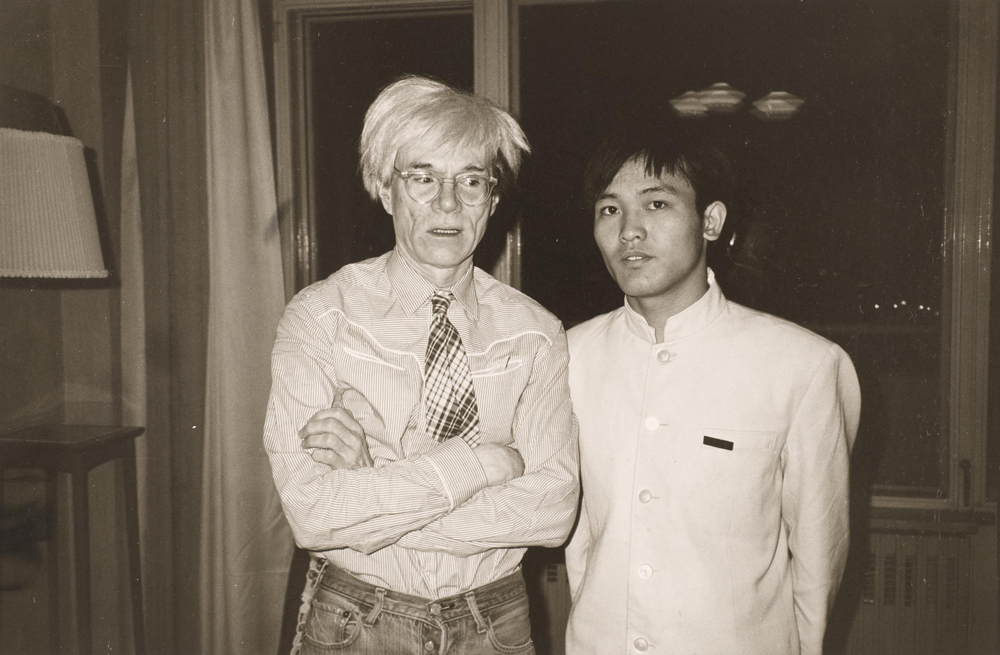 Andy Warhol and Bell Boy. Photo provided to China Daily
Warhol travelled to Hong Kong after an invite from young businessman and entrepreneur Alfred Siu, who had commissioned the late pop-art icon to paint portraits of Prince Charles and Princess Diana for his private members club.
Siu then surprised the US artist with a three-day trip to Beijing. Despite being one of the most famous names in the West, Warhol was virtually unknown in China and this allowed him to roam the city largely unrecognized.
McTague said the artist's fascination with China can be seen from his previous works such as his portraits of Mao Zedong in 1972.
He noted that Warhol once said he preferred Chinese culture to US culture, saying "I like this better than our culture. It's simpler. I love all the blue clothes. Everyone wearing blue. I like to wear the same thing every day."
The gallery director added that the photographs are "undeniably Warhol",with themes of repetition, mass production, advertising and everyday consumption.
Warhol took more than 200 photographs on the holiday, "which also left a profound legacy on his work", and many of his works produced after the trip included Chinese symbology, signage and characters.
The exhibition runs until July 7.