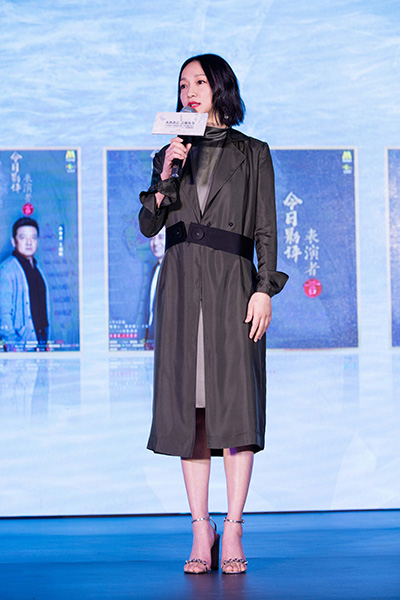 Awards-winning actress Zhou Xun will share with celebrity guests the art of acting in the upcoming TV program Movie Talk. [Photo provided to China Daily]
A nationwide commission to regulate and guide the production of online feature films — a genre which has mirrored China's rapid expansion in video-streaming services — was launched in Beijing on May 28.
The first body of its kind to unite the burgeoning industry's producers, the Online Film Commission of China Film Association unveiled its leadership structure and objectives at the Beijing launch event.
Co-headed by Rao Shuguang, Wu Manfang, Yang Xianghua, Liu Kailuo and Cheng Wu — all scholars on movie research or executives from top video-streaming sites, the commission will organize a not-for-profit training program to coach an estimated 2,000 producers and directors, along with other relevant roles within the industry.
The program is scheduled to train at least five batches of participants in 2018, with the tutors consisting of government regulators and the commission's members. The classes revolve around China's policies regarding appropriate content, financial knowledge and script-writing skills.
"We hope the program will boost the sound progress of domestic online films," says Yu Xiaofeng, secretary-general of the Online Film Commission.
Zhang Hong, Party secretary of China Film Association, says online movies have a bright future in China, although the genre is barely four years old.
A concept first developed by the video-streaming giant, iQiyi, in 2014, online feature films are productions that are tailored for release only on internet streaming services. Usually, an online movie runs for just 60 minutes, around half the length of a cinematic feature.
Last year, China produced 1,892 online movies, with the growing industry reaching a total value of 2 billion yuan ($312 million) in 2017.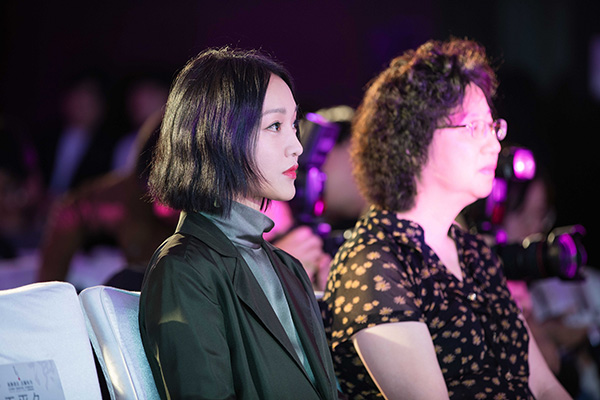 A-listing actress Zhou Xun (left) returns to host the forthcoming secong season of TV talk show Movie Talk. [Photo provided to China Daily]