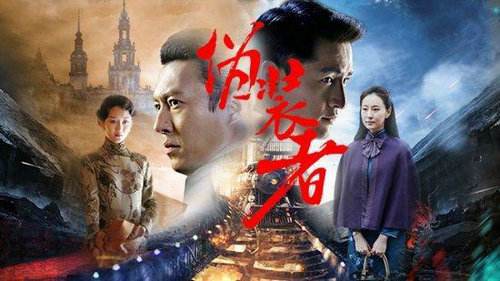 The poster of TV drama  The Disguiser. [Photo/cctss.org]
In recent years, Chinese films and TV programs have seen an upsurge of popularity in Kazakhstan, providing a window for the people there to understand Chinese culture and the lives of Chinese people.
Many Chinese television programs have been dubbed in the Kazakh language and broadcast on mainstream channels in the country, receiving recognition from audiences there.
The success of Chinese TV programs in Kazakhstan is attributed to Nussipzhanov Yertay, a film and TV producer.
Yertay was born in Almaty, Southeast Kazakhstan, bordering on China's Xinjiang province. When he was a little boy, he was brought to China and lived there for several years, and developed special feelings for China.
After graduating from the University of Kazakhstan, out of love for Chinese culture and interest in Chinese film and television, he came to the Northeastern University of China to learn more about Chinese culture and watched many TV programs during his studies.
He kept a close eye on China's TV even after returning home.
In 2015, he got an opportunity to attend the first session of the Sino-Foreign Audiovisual Translation and Dubbing Cooperation. He attended the workshop two more times, with the expectation of bringing more excellent Chinese films and TV programs to Kazakhstan.
In the workshop, he communicated with experts in the film translation and communication industry at home and abroad, and established cooperative relations with Chinese media organizations.
He has dubbed and promoted many Chinese TV programs in his country in recent years, including China's Mega Projects, The Disguiser, Genuine Love, Legend of Entrepreneurship and A Bite of China (Season one).