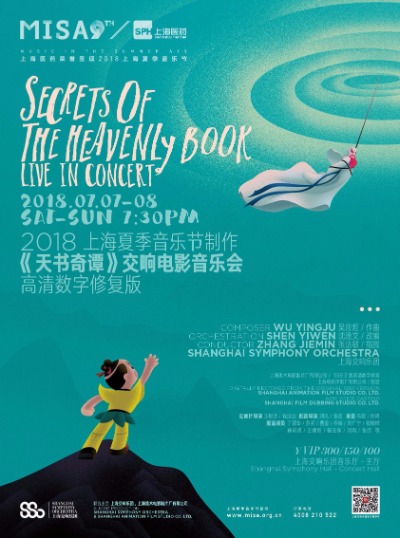 Music in the Summer Air concerts will take place in Shanghai from July 1 to 16.[Photo provided to China Daily]
Music lovers will be able to enjoy the Music in the Summer Air (MISA) concerts this year through online streaming.
The festival of classical music with a youthful twist will take place in Shanghai from July 1 to 16. This is the ninth installment of the annual music festival founded by Yu Long, artistic director of the Shanghai Symphony Orchestra.
The festival program consists of 24 concerts, which will be performed at the Shanghai Symphony Hall and at the Urban Music Lawn.
Fourteen of the concerts will be live streamed online, via multiple platforms such as Tencent, Youku and the Paper. Concerts can be viewed live using mobile applications, or through a web browser.
"The concert hall has limited capacity, but music lovers will have a new way to participate in the festival by watching the concerts online, wherever they are," says Zhou Ping, the director of SSO.
As for how the idea of online streaming came about, it all boils down to a sporting encounter.
Last year there was a soccer game between the SSO musicians and those from the Berlin Philharmonic, when the latter toured in Shanghai. And the live streaming of the match was viewed by 4.71 million viewers, to the great surprise of SSO.
This is what encouraged the SSO to broadcast its concerts live on the internet.