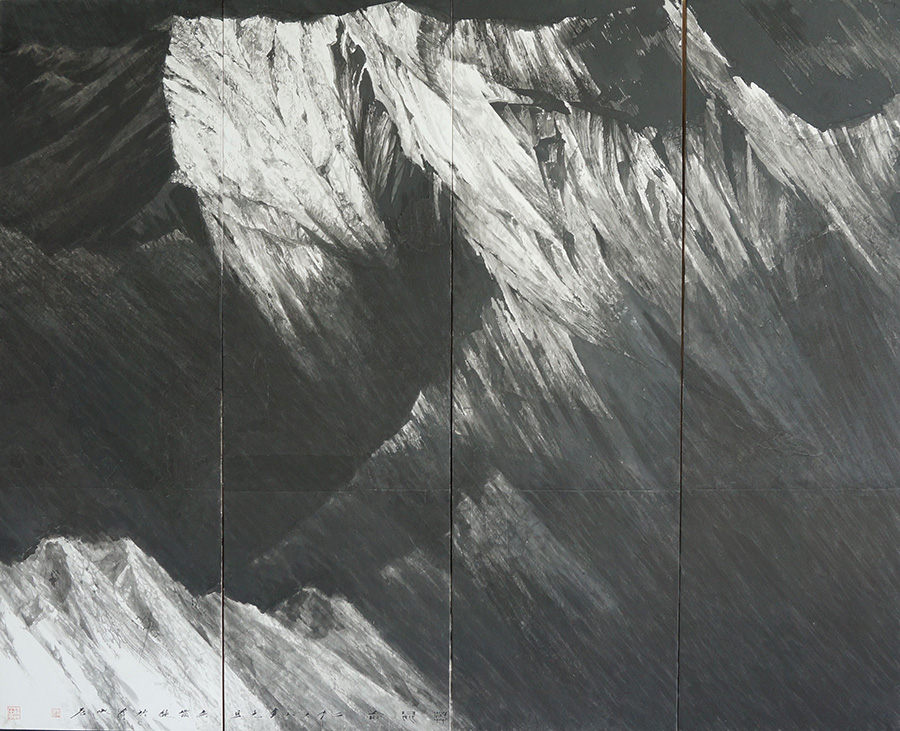 [Photo provided to China Daily]
Chongqing-born painter, Wong Hau-kwei (Huang Xiaokui), 72, has lived in many cities, both at home and abroad — on which was Hong Kong. Since moving there 40 years ago, he claims it is where he feels most comfortable and is "the place to spend my remaining years."
As an artist, the landscapes of Hong Kong have been an inspiration for Wong, as his experiments with ink and water on paper show. He compares himself to the boats he depicts in his work, floating in Victoria Harbor, but not willing to leave the beautiful metropolis.
At an exhibition at the National Art Museum of China, which runs through May 20, Wong showcases dozens of experimental ink paintings, which reflect thought-provoking themes, such as people's mental state as a result of high-paced urbanization and our insignificance before the grand power of nature.