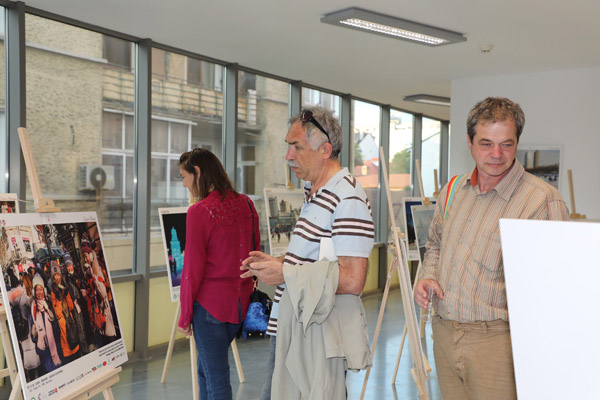 Visitors look at photos on display at the China Culture Center in Sofia on May 9, 2018. [Photo/Chinaculture.org]
Chen Zhanfei, author of Flipped for Bulgaria, is an International Professional Photography Association-certified photographer.
His works of magnificent Bulgarian landscapes, derived from field trips taken last year, demonstrate the ways the country appealed to the photographer.
The last group of works displays the vitality of contemporary China, using views of both beautiful villages and bustling cities.
Though different in style, each record speaks of the artists' interpretation of the beauty of the two countries.
The exhibition ends May 31.