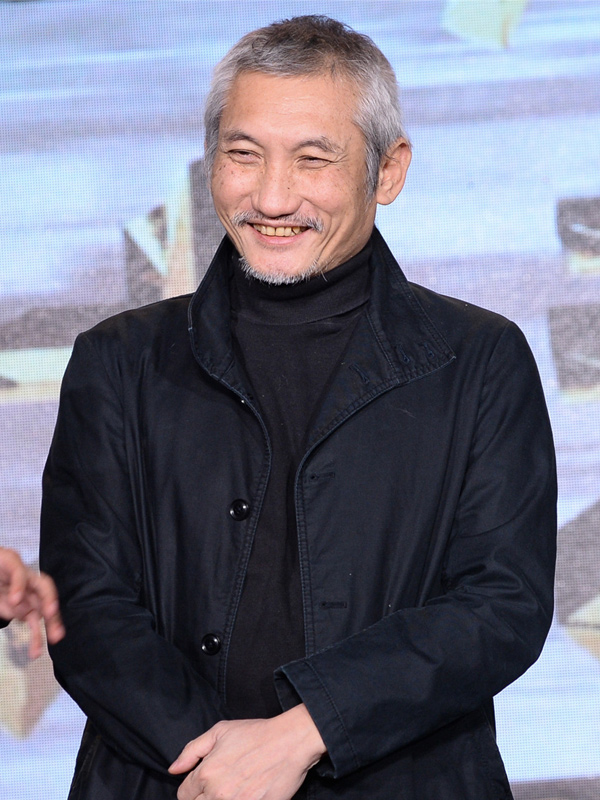 Hong Kong director Tsui Hark's new Detective Dee movie will hit Chinese theaters on July 27. [Photo provided to China Daily]
In the real world, Di Renjie was a seventh-century politician in the court of Chinese empress Wu Zetian of the Tang Dynasty (618-907).
But he has evolved into a Chinese version of Sherlock Holmes in the 18th-century novel Di Gong An by an anonymous writer.
Dutch writer Robert van Gulik translated the ancient novel in the 1940s as the Celebrated Cases of Judge Dee, making Di known in the West as Dee.
Now, the famous character-who has inspired a series of screen productions in recent years-will return to big screen in the upcoming period-action film Detective Dee The Four Heavenly Kings. Taiwan actor Mark Chao is again playing Detective Dee in the third installment of Hong Kong director Tsui Hark's Detective Dee franchise.
The new movie will hit Chinese theaters on July 27, seeking to tap into the lucrative but fiercely contested summer box-office season.
The first film, Detective Dee and the Mystery of the Phantom Flame (2010), featured Andy Lau as Dee, while Mark Chao appeared in the second installment, or prequel, Young Detective Dee: Rise of the Sea Dragon (2013).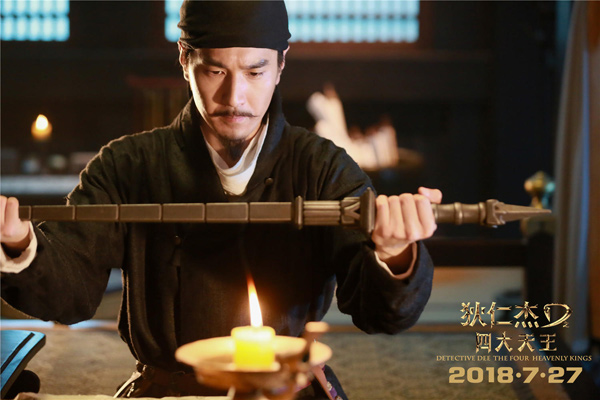 Taiwan actor Mark Chao plays Detective Dee in the upcoming Detective Dee The Four Heavenly Kings. [Photo provided to China Daily]
The latest film sees the return of Feng Shaofeng, Lin Gengxin and Carina Lau as a general, a genius doctor and empress Wu, respectively, as well as newcomer Ma Sichun.
"When I finished filming for the (second) Young Detective Dee movie, I was asked if I would like to act in the third sequel," Chao says. "I said 'yes'. But I had to wait a very long time and was once worried I might be replaced by someone else."
Speaking about the franchise, which weaves together history and mystery, Chao says the new story is about the darkness of humanity.
"The movie features a very complex case which involves a lot of people. Dee will face his most powerful enemies," says Chao, 33.
The upcoming film, based on one of the unsolved puzzles from the previous two films, will continue the timeline of the second film.
Hark says that the new film will have more twists, and that he frequently had to ask playwright Chang Chia-lu to rewrite the script.
In the film, Ma, who shared the Taipei Golden Horse's best actress award with Zhou Dongyu for Soul Mate in 2016, will play a character who wears a mask.