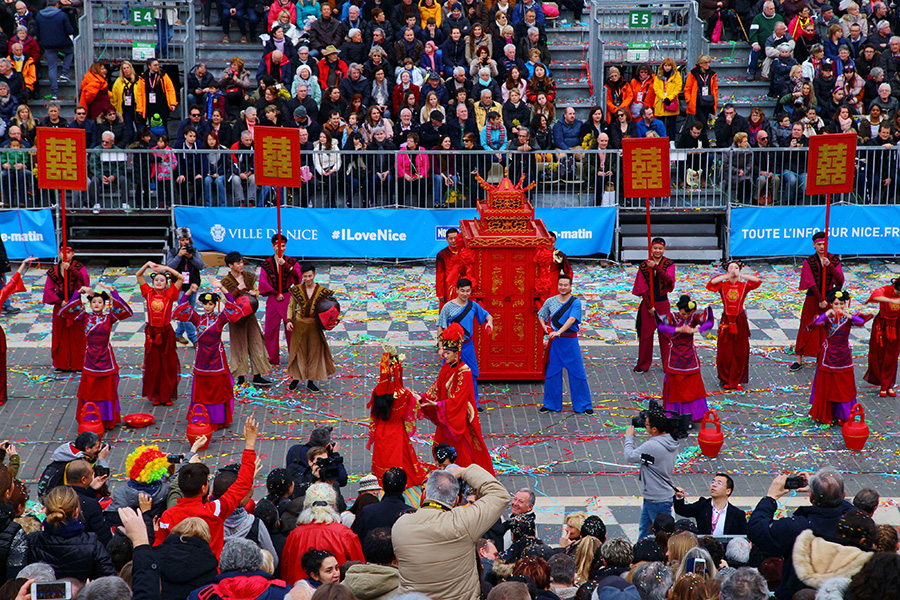 [Photo by Pan Xuguang/China Daily]
Southeast China's coastal city Ningbo is set to bring in one of the oldest carnivals around the world -- the Nice Carnival -- this autumn.
The carnival that has been run since the 13th century is an annual 12-day party on the French Riviera which attracts visitors to Nice in the winter.
In March, Ningbo sent art troupes to the French city, to perform dances and showcase traditional Chinese wedding ceremonies at the Nice Carnival.
Speaking about the visit, M. Rudy Salles, vice-mayor of Nice says the troupes' visit to Nice paved the way for the cooperation between the two port cities.
The 2018 Ningbo-Nice International Carnival will be staged in Ningbo from Sep 28 to Oct 3.
According to Xu Yanan, the vice-mayor of Ningbo, the city welcomed more than 100 million visitors last year. And the Ningbo-Nice International Carnival is expected to add more variety to the city's attractions.