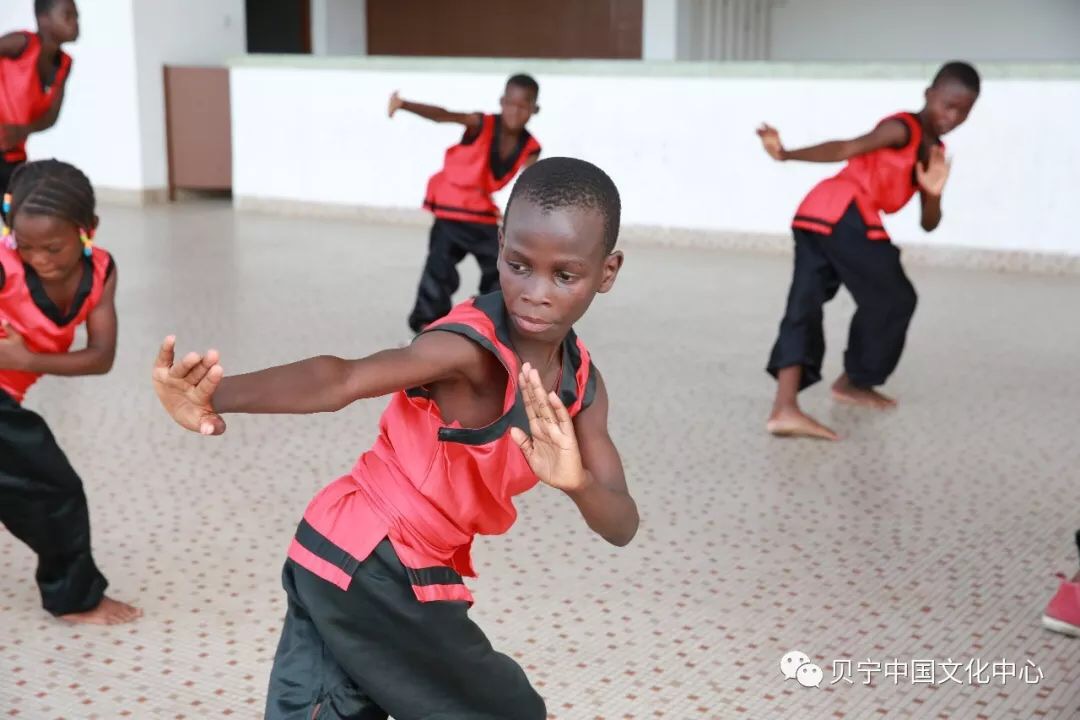 Children perform during a demonstration at the Friendship Stadium's square in Cotonou on World Tai Chi Day in Benin, April 28, 2018. [Photo/official WeChat Account of the China Culture Center in Benin]
During the demonstration, the host briefly introduced the benefits of practicing tai chi to the audience. tai chi, a kind of martial art with self-defense and fitness elements, embodies the harmony between men, between man and nature, and between man and society.
The whole stadium was enveloped in an intense Chinese kung fu atmosphere. Apart from performing routines with the tai chi sword, tai chi saber, tai chi stick and tai chi gun, these martial arts aficionados took advantage of the occasion to flaunt their various mind-blowing stunts by performing nunchakus, ground boxing and southern boxing, which took the audience's breath away.
The event culminated with a demonstration of Jinzhou plum and mantis boxing, an intangible cultural heritage of Dalian city, Northwest China's Liaoning province.