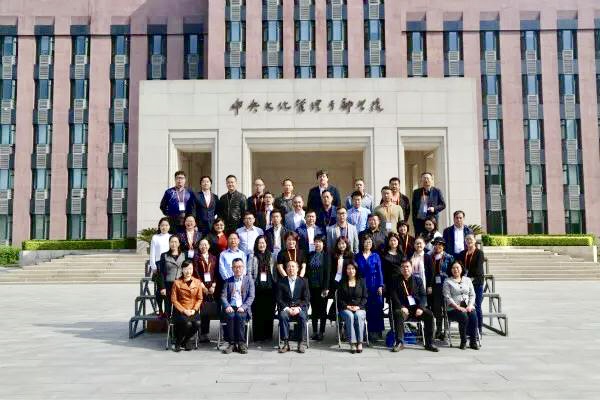 A group photo of all participants in the seminar. [Photo/Chinaculture.org]
The first seminar for leaders of key projects in cultural trade and investment under the Belt and Road Initiative was successfully completed with a closing ceremony the afternoon of April 27 at the Central Academy of Cultural Administration in Beijing. The seminar was held by the Bureau for External Cultural Relations, part of the Ministry of Culture and Tourism of the People's Republic of China.
During the seminar, 40 leaders of key projects chosen as finalists gave presentations on their projects. The presentations were divided into multiple categories: arts and crafts, marketing and promotion of cultural equipment, digital culture industry, service platforms for international cultural trade, creative industry and design industry, cultural investment and infrastructure construction, art performance, and cultural tourism. The atmosphere during the shows remained warm and energetic, promoting cooperation and full exchanges among leaders of the cultural trade enterprises participating in the seminar.
The seminar, which lasted five days, aimed to better implement The Belt and Road Cultural Development Action Plan (2016-2020) by the Ministry of Culture and Tourism, and support key projects and enterprises through lectures and presentations.
Now that the seminar has ended, the leaders of these key projects can fully explore the advantages of domestic cultural enterprises. This will help the products and services of Chinese cultural enterprises to occupy overseas markets, and also accelerate the pace of China's international cultural trade.