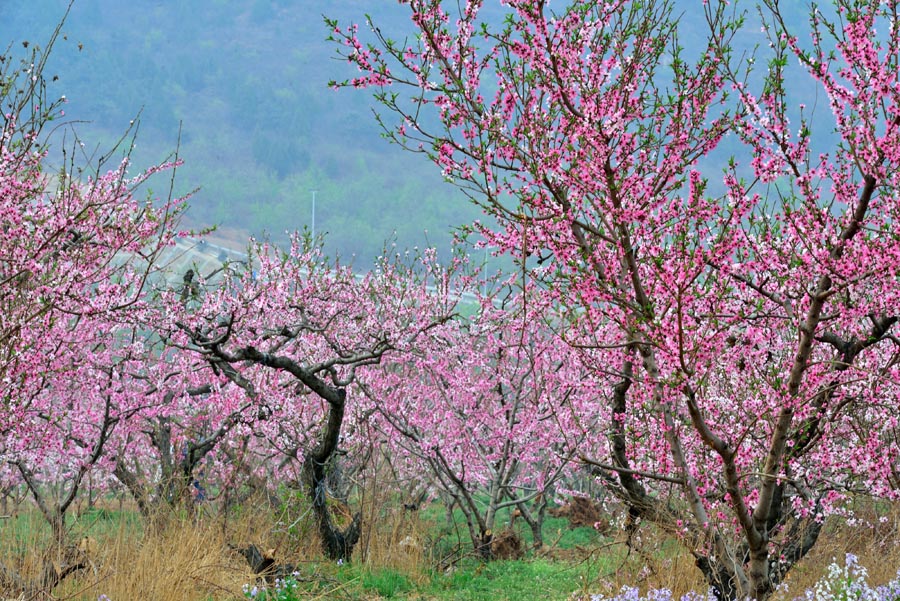 Beijing's Pinggu district is celebrated for its "peach blossom sea", which is approaching its peak bloom following a recent springtime snowfall. [PHOTO BY ERIK NILSSON/CHINA DAILY]
Beijing's Pinggu district is about to explode like fireworks with flowers. Erik Nilsson comes for the show but stays for the snow.
"Wow!" my 6-year-old exclaimed as we opened our yurt's door.
"It's amazing!"
It was. And unexpected.
We'd come to see the "sea of peach blossoms".
Instead, we witnessed a winter wonderland-in the spring.
Turns out, we'd arrived a couple of weeks too early for the best blooms. And the snow had arrived a couple of weeks too late for the season-that is, the blizzard blasted down during the Tomb Sweeping Day holiday in early April, a time typically celebrated for the most clement weather.
Still, we were enchanted.