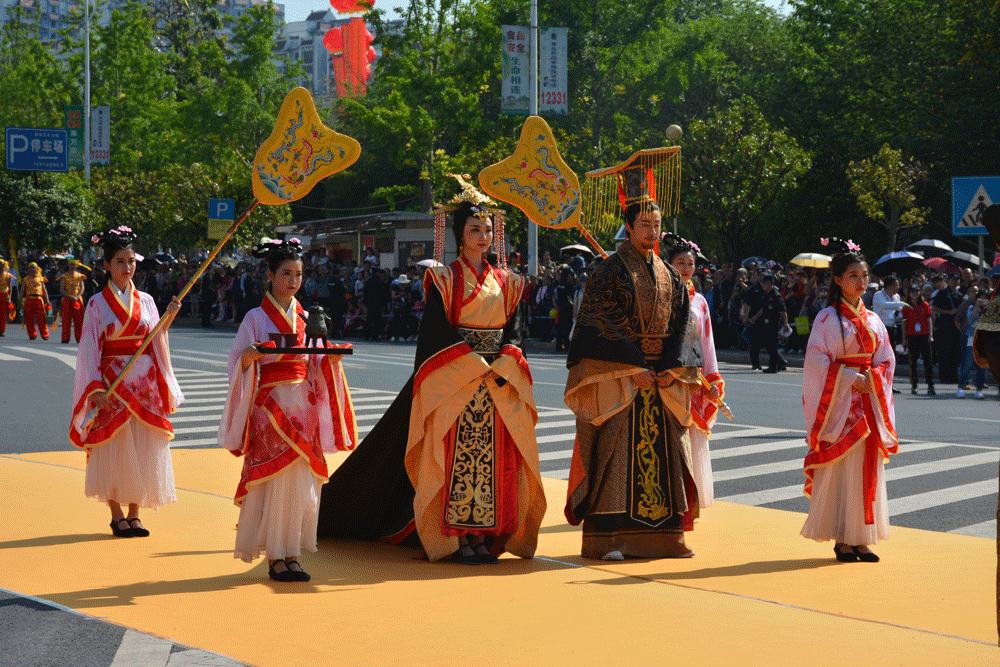 Performers take part in the annual Ghost City temple fair in Fengdu county, Southwest China's Chongqing, April 18, 2018. [Photo provided to chinadaily.com.cn]
Fengdu county in Southwest China' Chongqing is holding the annual Ghost City temple fair on April 18 - 22.
This traditional event was listed as a national intangible heritage in 2014. The ancient city by the Yangtze River on the Ming mountain is the place to learn about Chinese ghost culture and the afterlife as it boasts a large complex of shrines, temples and monasteries dedicated to the afterlife.
According to legends, the Ghost City history goes back nearly two thousand years and it combines the beliefs of Confucianism, Taoism, and Buddhism. This year a new night tour of the Ghost City will offer visitors a fresh and more exciting experience.