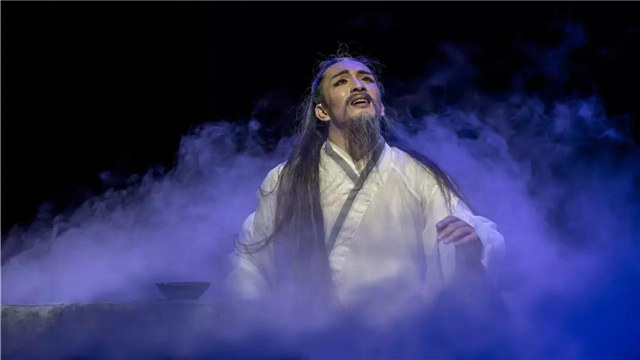 Dance drama Li Bai. [Photo/chncpa.org]
In China, Tang poet Li Bai (701-762) is an indisputable household name. Generations of Chinese artists have created works paying tribute to this great figure in the history of Chinese poetry, and China National Opera & Dance Drama Theater has made the first attempt to portray the life of this romantic genius through dance, with a drama titled Li Bai.
On March 10 and 11, the dance drama was staged twice at the National Center for the Performing Arts in Beijing. Combining "the reality" and "the dream", the drama mainly unfolds two parts of Li's life – his miserable later years after the An Shi Rebellion (755-763) and the years of his life spent happily in the Hanlin Academy in Chang'an, the capital of the Tang Dynasty (618-907).
Starting with the poet's exile to Yelang (in present-day Guizhou province), a remote southwestern part of the empire, the drama is told in flashback. The whole drama, comprising five themes highlighting Li's life, tries to explore the poet's inner world when he was unsure whether to pursue an official career or to be a detached hermit.