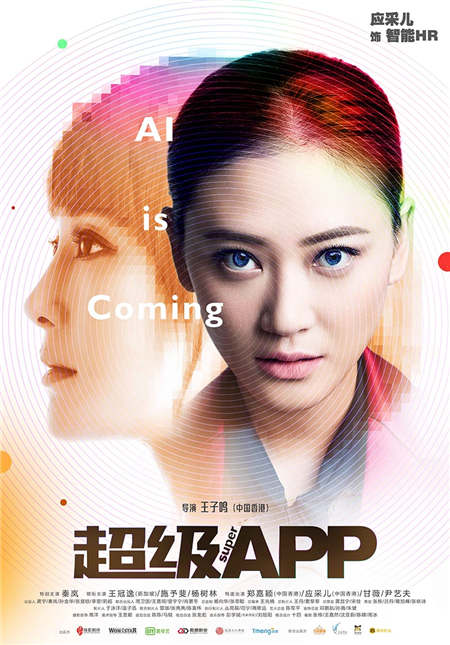 Actress Cherrie Ying plays an artificially intelligent robot. [Photo provided to chinadaily.com.cn]
Will artificial intelligence change or even threaten the humankind? This theme which has inspired a number of Hollywood blockbusters will feature again in an upcoming domestic movie.
AI is Coming, a noir sci-fi comedy led by veteran actress Qin Lan, will be released on the video-streaming site iQiyi from March 14.
The cast also features Singaporean model-actor Lawrence Wong, Chinese mainland actress Shi Yufei, comedian Yang Shulin, Chinese American actress Cherrie Ying and Hong Kong actor Kevin Cheng.
Set in 2020, the story is about a crisis triggered by an AI app, which permeates every aspect of life.
Director Wang Ziming says the movie will look at the fast-evolving digital revolution. "The story is about love, high technology, morality and humanity," says Wang.