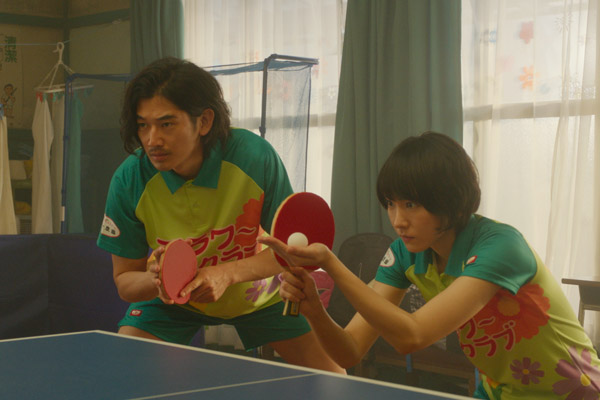 Japanese comedy Mix centers around the romance between a former table tennis genius, played by actress Yui Aragaki. [Photo provided to China Daily]
For ping-pong lovers, the upcoming romance comedy Mix features their favorite sport.
The film is the first Japanese movie to hit Chinese mainland theaters in the Year of Dog, and the 120-minute feature will reach screens on March 9.
The movie, directed by Junichi Ishikawa is based on a script by Ryota Kosawa, an acclaimed screenwriter. And the inspirational story, also known as Mixed Doubles, is about a former table tennis genius and a former star boxer.
The two join hands to form an unlikely team. And they later fall in love after a series of challenges and a tough competition.
Earlier this year, Japanese actress Yui Aragaki, the lead star who runs a struggling ping-pong club in the film, took home the best actress award at Japan's 60th Blue Ribbon Awards, an event which honors the country's movie talent.
For Chinese distributors, the popularity of Aragaki, the 29-year-old model-actress followed by more than 800,000 netizens on China's largest online forum Baidu Tieba, is one of the key reasons why they imported the film.
"We watched the movie before it won the award.
"It features elements that resonate with Chinese audiences, and has a cast full of A-listers from Japan," says Teng Qiutao, the president of the Beijing-based RYD Movie, which bought Mix for distribution in China.