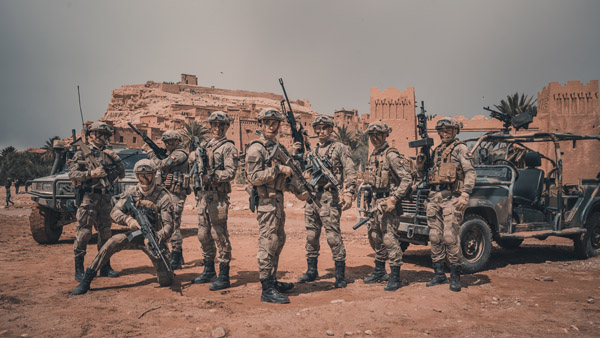 Operation Red Sea is filled with many fierce, even bloody battle scenes which are designed to provoke an anti-war stance in the audience. [Photo provided to China Daily]
An action film, Operation Red Sea, based on a much-acclaimed Chinese naval rescue mission, is raking in the cash at the box office. Wang Kaihao reports.
When it comes to Operation Red Sea, many critics agree that the film has some of the highest production values seen in any Chinese film. And, three weeks after its debut on the mainland, the film has earned 3.1 billion yuan ($473 million) at the box office in China as of Wednesday, making it the fourth highest-grossing film screened in China.
According to Maoyan, China's key big data website on the film industry, the total revenue could reach 3.5 billion yuan, taking it to second place on the all-time list.
The film is based on a true story-the evacuation of Chinese citizens from Yemen in 2015 during which no shots were fired-has received a rating of 8.5 points out of 10 on Douban, China's leading film rating website-and 7.7 points on IMDb, its US counterpart.
In the film, fierce street battle scenes are reminiscent of the classic Hollywood blockbuster Black Hawk Down (2001). Coincidentally, Black Hawk Down had the same ratings as Operation Red Sea on both Douban and IMDb.