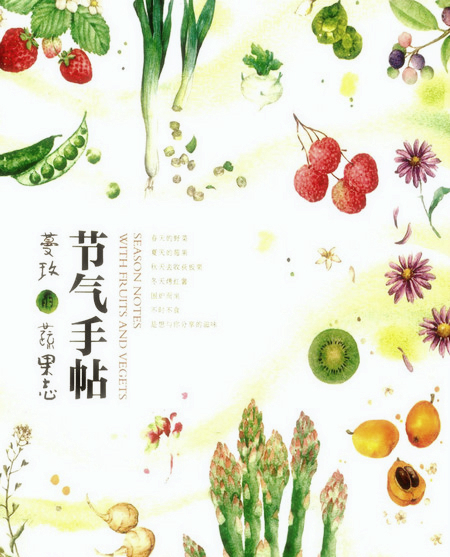 Man Mei's book about vegetables and fruits in 24 solar terms. [Photo/amazon.cn]
Following the customs of China's 24 solar terms can always make your daily life more poetic.
A simple cup of tea will have more meaning when it is made during a special solar term. This is the benefit of intangible cultural heritage.
When such customs are featured in colorful water paintings, reading them will bring more peace and joy.
Man Mei, an illustrator, drew a series of water paintings of vegetables and fruits related to the 24 solar terms. It took her five years to finish the project.
These works were published and presented as an informative guide in beautiful water colors.
Apart from paintings, the book also provides detailed introductions to each of the vegetables and fruits, along with some simple recipes.