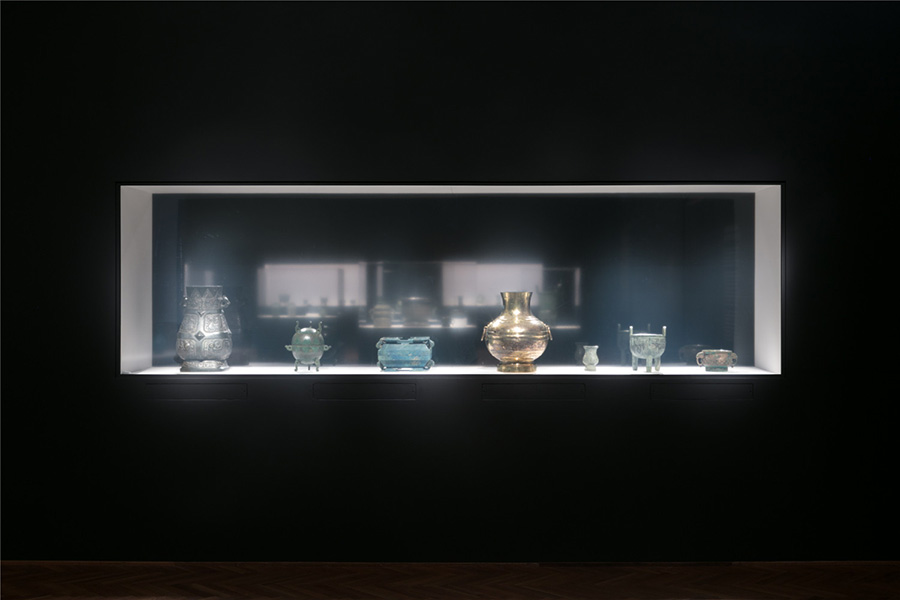 The exhibition at the Art Institute of Chicago. [Photo provided to chinadaily.com.cn]
An ongoing exhibition at the Art Institute of Chicago features ancient bronze objects from China, including more than 30 pieces from Shanghai Museum.
The exhibition, called Mirroring China's Past: Emperors, Scholars and their Bronzes, consists of 180 objects, the majority of which are loaned from the Palace Museum in Beijing, the Shanghai Museum, as well as important museums and private collections in the US.
While most bronze sculptures in ancient Greece and Rome depicted humans and animals, the majority of those from ancient China (c. 2000–221 BC) were vessels originally fashioned for cooking, drinking and serving food. Found primarily in tombs and sometimes in hoards, these works were originally used as sacrifices to ancestors, accompaniment for the deceased in the underworld, or as items to commemorate ancestors and lineages in public ceremonies.