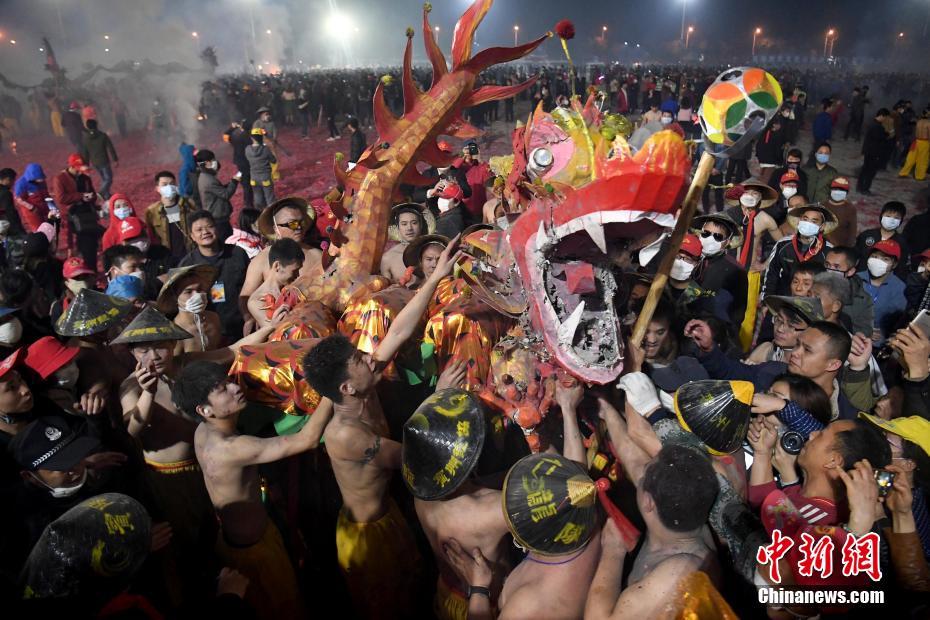 Hundreds of thousands of people gather to celebrate the Firecracker Dragon Festival in Binyang county of Nanning, capital of South China's Guangxi Zhuang autonomous region, on Feb 26, 2018. [Photo/Chinanews.com]
The Firecracker Dragon Festival, which falls on the 11th day of the first month of the Lunar New Year, was inscribed into the National List of Intangible Cultural Heritage in 2008.
It is an original local festival celebrated by both the ethnic Han and the Zhuang people of the region.
The Binyang-style dragon dance is a derivative of traditional dragon dance, in which performers hold dragons on poles and walk through floods of firecrackers.
Bare-chested performers hold dragons on poles as people march and dance on the streets. While the dragon dance is going on, firecrackers are set off.
This custom has a tradition of over 1,000 years in Binyang.