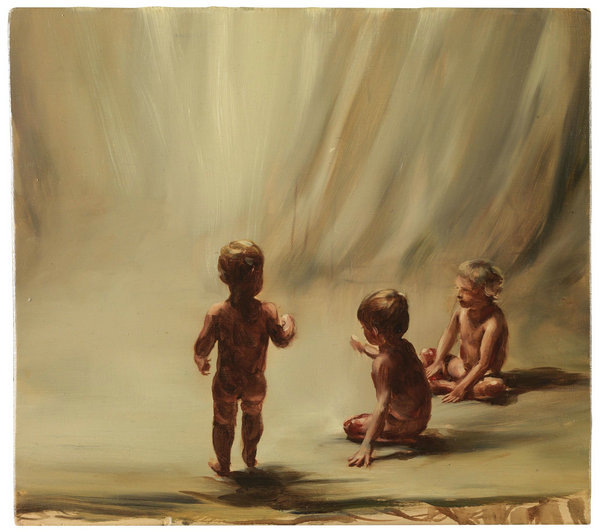 Painting by Michaël Borremans. [Photo provided to China Daily]
The man with the Midas touch in matters of art, Cologne-born, New York-based gallery owner David Zwirner is consistently listed as one of the most powerful art dealers in the world. But he's only just taken the plunge in Asia by opening his first space in Hong Kong, on the backs of his acclaimed galleries in New York and London.
Situated in the William Lim-designed H Queen's on Queen's Road Central, Zwirner has taken over the fifth and sixth floors of the innovative new gallery and lifestyle glass tower. Zwirner's 10,000sqft gallery space has been overseen by Annabelle Selldorf, who also created the art dealer's other outlets in Manhattan and Mayfair. The space features four adaptable, column-free exhibition spaces that can be appropriated to suit a variety of artworks.
The Hong Kong opening coincides with the 25th anniversary of Zwirner's gallery in New York, an occasion for which there will be a special exhibition by artists who have shaped the gallery since its founding in 1993 – among them Dan Flavin, Luc Tuymans, Donald Judd, William Eggleston, Jordan Wolfson and more.
Part of this illustrious stable of talent is Belgian painter Michaël Borremans; his latest series, Fire from the Sun, marks Zwirner's inaugural exhibition in Hong Kong and the artist's first solo show in the city. The exhibition, which opened on January 26, is accompanied by a catalogue and a new essay by distinguished art critic, curator and cultural historian Michael Bracewell.