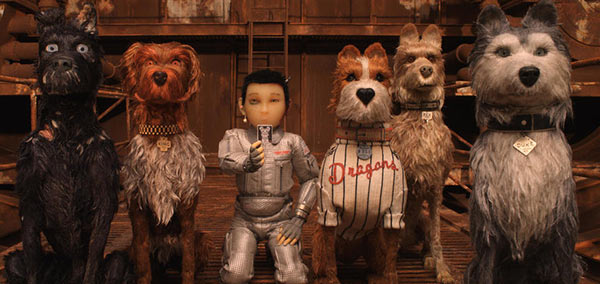 Wes Anderson's animated film Isle of Dogs will open the 68th Berlin International Film Festival on Feb 15. [Photo provided to China Daily]
The Competition section of the 68th Berlin International Film Festival, or Berlinale, will feature 24 films, 19 of which will be competing for the Golden Bear and Silver Bear awards, according to a news conference held by the festival on Tuesday.
"This year's Berlinale competition reflects the world the way it really is, and that the world is complex, layered and exciting," the festival's director Dieter Kosslick told the news conference.
He said four German films have entered the competition, which is quite rare for the Berlinale, including a film about refugees, Transit.
The 68th Berlinale will open on Feb 15 with Wes Anderson's animated film Isle of Dogs. The festival will run until Feb 25.
It was also announced that the Berlinale is dedicating this year's Homage to American film and theater actor Willem Dafoe and presenting him with an Honorary Golden Bear in recognition of his life's work.
"To honor him, we will show a film in which he is alone on screen for 90 minutes, namely The Hunter," says Kosslick, adding that the film is about a man paid to hunt a rare tiger in Tasmania.
The theme of sexual misconduct that led to the #MeToo movement will also be presented at the Berlinale 2018. Events on this subject, including a panel discussion on sexual harassment in the film, television and theater industries, will be held during the festival.
At the same time, under the title of "NO to Discrimination!", the Berlinale will provide free and anonymous counseling for those affected, according to the news conference.