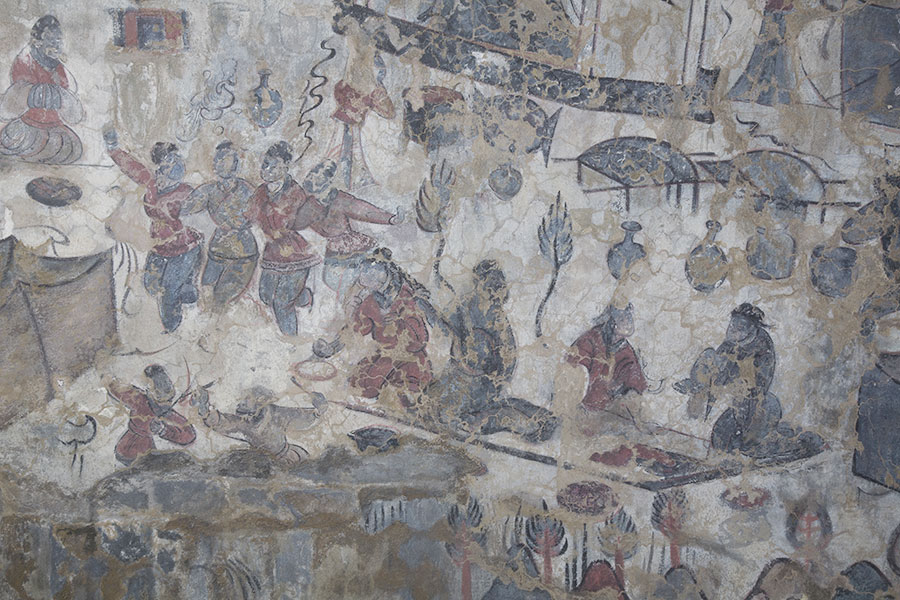 The life-size reproductions of the murals found in tombs in Shanxi province are on show at the Arthur M. Sackler Museum of Art and Archaeology at Peking University. [Photo provided to China Daily]
How did aristocrats in fifth-century northern China treat guests at an outdoor feast?
For a start, there were colorful draperies which divided the dining and food preparation areas. The greater the number of hangings, and the longer they were, the wealthier the host family was deemed to be.
And while the guests enjoyed the food, they also watched performances that included dancing and acrobatics.
The kitchen had several divisions: some dealt with the butchering and cooking of animal meat, some were used to make alcohol, some were used for boiling water, while another area housed a pestle and mortar for husking grains.