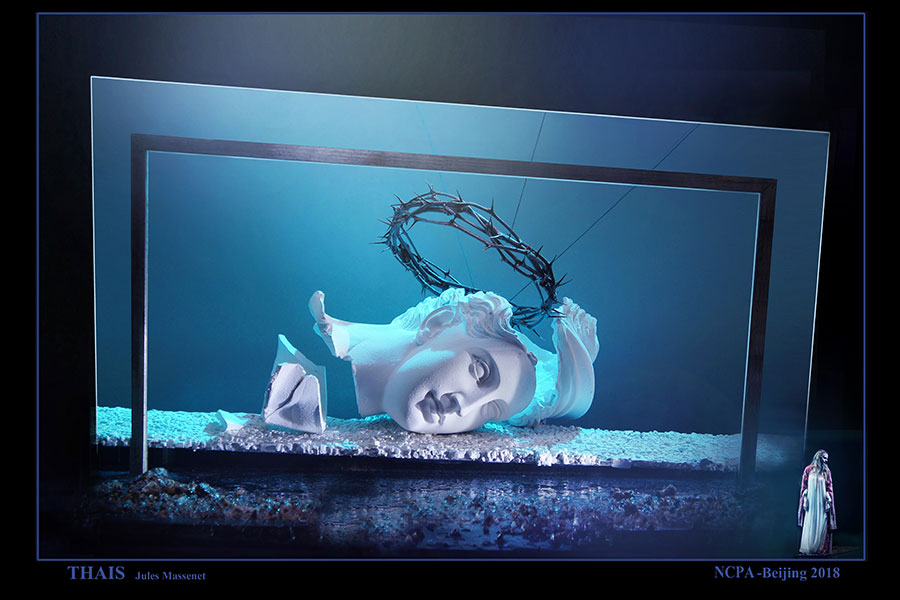 The opera Thais features spectacular sets of symbolic elements, such as the statue of the Roman goddess Venus. [Photo provided to China Daily]
The National Center for the Performing Arts in Beijing will stage Thais as its first opera of the year.
The three-act opera to be performed over Feb 2-6 was composed by Jules Massenet, with the libretto by fellow Frenchman Louis Gallet.
The opera was inspired by an old French novel by Anatole France, who won the Nobel Prize in literature in 1921.
Premiered in 1894 in Paris, the opera's story follows that of the book-the journey of a monk named Athanael who lives in 4th-century Alexandria, Egypt, and tries to convert a courtesan called Thais to Christianity, only to find himself succumbing to her charm.
"For a long time, Thais was one of the most popular operas. But from the middle of the 20th century, it slowly sank into oblivion," says NCPA opera consultant Giuseppe Cuccia.