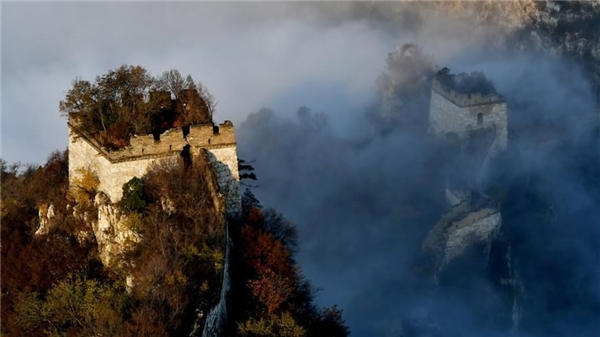 [Photo/CGTN]
Renovation work at the Jiankou section of the Great Wall, a well-known wild section of the serpentine structure in great danger of collapse, is expected to start in May, according to local authorities in Beijing.
Guo Dapeng, deputy director of Huairou Cultural Commission, said a 1,000-meter section has already been renovated, and noted that the commission plans to finish rehabilitating the remaining part by 2020.
The Jiankou section of the Great Wall stretches for 7.7 kilometers and houses 51 watchtowers. Renovation work will cost 155 million yuan ($24 million).
"We will try our best to keep its original looks, and use as few old bricks as possible," said Guo, adding that they are aiming to set a new standard for renovation work of the Great Wall with their project.